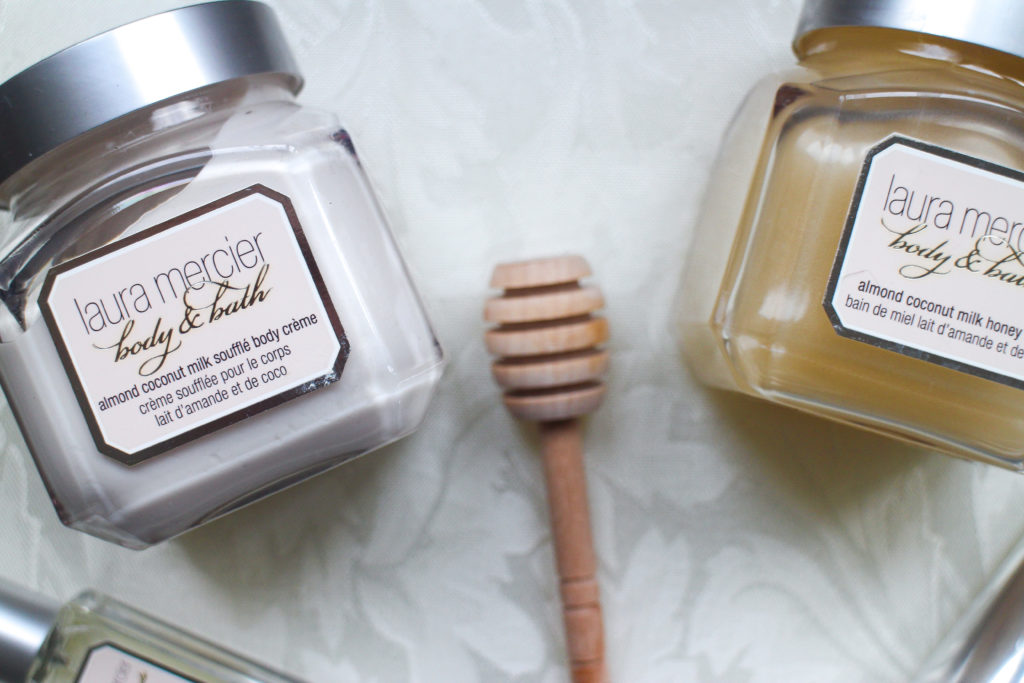 There's a bit of a theme going on this month on the blog. It's all about self care. Really looking after yourself and your body to rejuvenate and make you feel tip top. I've been testing out a number of different brands in January, looking to see not only what the hype is about with many high end luxury products, but also to discover new ways to treat my skin.
Most of us know that Laura Mercier is a leading luxury makeup brand, I mean, how amazing is their secret concealer? It has worked wonders on making me look awake and ready to tackle a long day at work. What I, and maybe many others didn't know, was that the brand actually has it's own skin care line which is made to make you feel oh-so special.
I picked up the almond coconut milk gift set collection over Christmas as I had never known that the brand had a skin care line, and let's face it, if their makeup was THAT good, their skin care must be too, right? Although, admittedly, always the marketing departments dream customer, it was the packaging of the collection that ultimately convinced me to buy it.
Packaged beautifully in a glossy, dark leopard print box, the products sat amongst an aptly wooden honey dipper. Well it is an almond/coconut/honey collection after all. Oh, Laura Mercier, how I love you already.