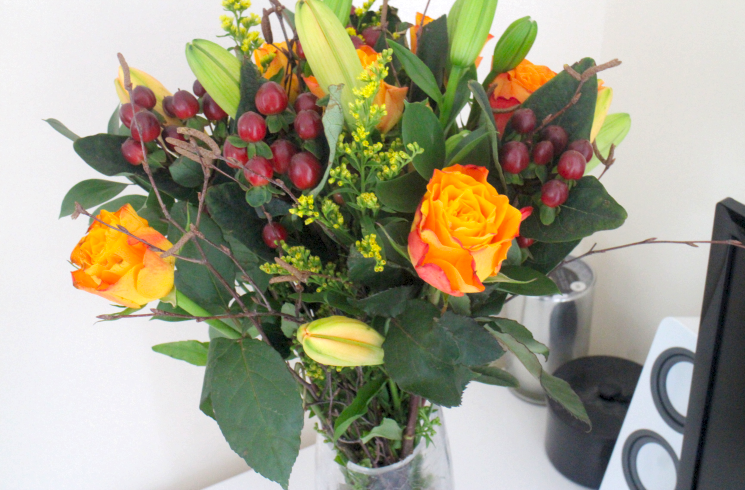 I love autumn. I love the array of reds and oranges on the ground, and needing to layer up when going outside to brace the cold. Autumn is a time when the pumpkin spiced latte's, and the spiced orange candles come out. Most of homes will have that autumn feel to it. Nothing portrays autumn more to me than filling my home with beautiful orange colours.
When we think of flowers, we always have this perception that these are perfect for those summer months. Flowers nowadays can be made to wash against any season. In fact, lilies and roses look even more beautiful when they are in Autumn colours. Autumn is a great time to gift beautiful flowers and plants to help add that seasonal feel to homes.
Blossoming gifts* are an up and coming independent florist who alongside a small team of talented florists put together beautiful floral gifts, such as bouquets and plants. By opting to deliver 7 days a week, throughout the UK, Blossoming Gifts not only make it convenient, but it's also at an affordable and great price.