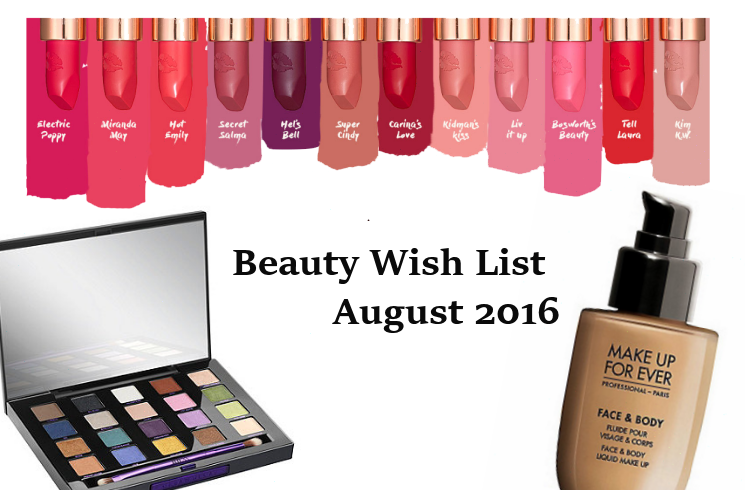 There have been so many new launches over the past few months in the beauty world, it is so hard to keep up. I, of course, have created a beauty wish list of all products that I've either been lusting after for a good few years, or have wanted as soon as I had seen them advertised recently.
I have been sitting on Ulta, Boots, and the Sephora website week after week, just adding these products to my basket, then closing the web page. Does anyone else do that, or is it just me? I guess it's just my form of window shopping on the internet.
Unfortunately, with a wedding coming up, I won't be splurging anytime soon. But you can all but wish, and for now, I will admire from a distance and maybe purchase one or two products from this list.
So here are my top beauty wish list products for August 2016, how many of these feature on yours?