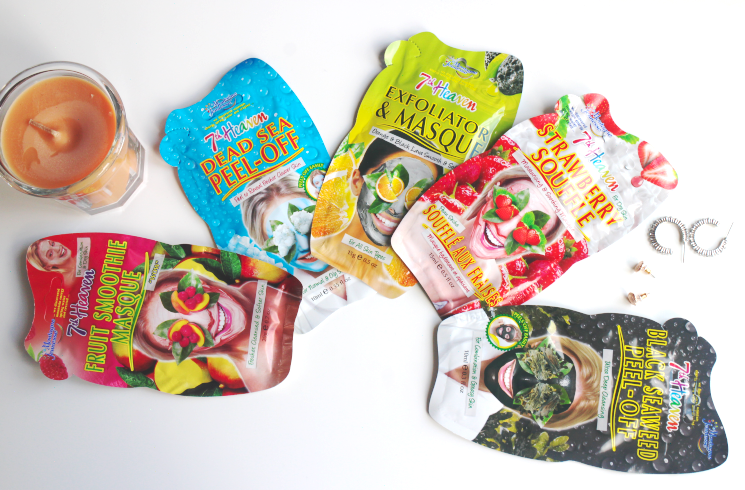 I love a good face mask. Nothing beats a lazy Sunday afternoon pamper session, with face masks, body scrubs and nail polish. Although I have always raved about the Lush Face Masks, there are so many other brands out there that offer a wide range of masks, for a fraction of the price.
I discovered 7th Heaven Face Masks whilst at a blog event, and was amazed at the number of scents they had within their range. 7th Heaven's product range doesn't jut focus on face masks, but also masks for the body, hair and feet, so it's really a full package product that 7th Heaven can offer.
Much like the Lush Face Masks, 7th Heaven masks are blended together by herbalists, using only natural products, so they are great for those who have skin concerns or sensitive skin. So really, all it comes down to is the scent and ingredients you want to use.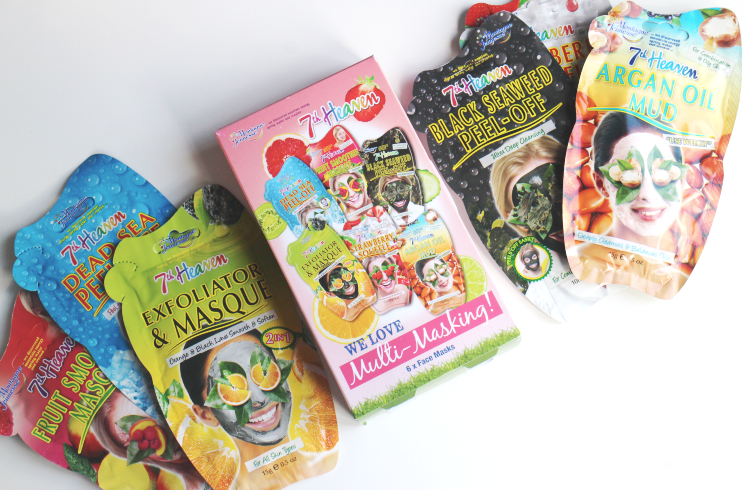 7th Heaven Face Masks come in a range of different types, however, the ones I tried were the peel off, exfoliating, and mud mask. The mud masks themselves are one of the most popular type of face masks by 7th Heaven. Mud masks are made to really give your face a deep clean, so can be used at least once a fortnight to remove any toxins.
These masks are great for really brightening up your face, and restoring your skin. Use these if you've had a heavy night out, or can really tell that your skin needs some TLC. By using the mud masks once a fortnight, you're not using them too often to damage your skin, but you're using them often enough to allow your skin to glow.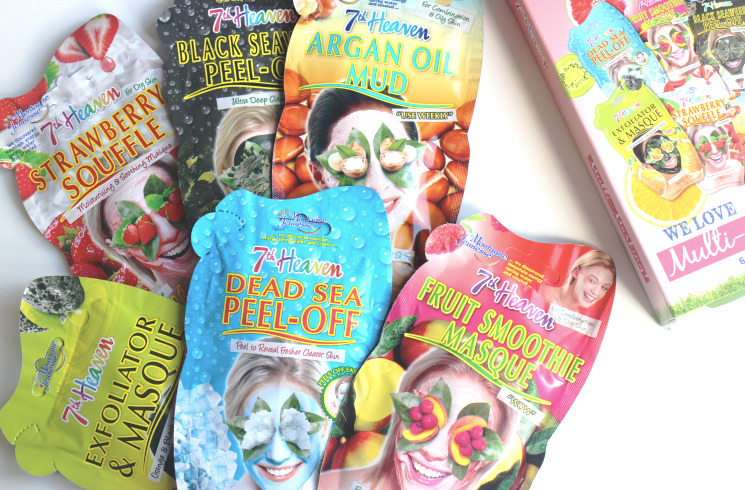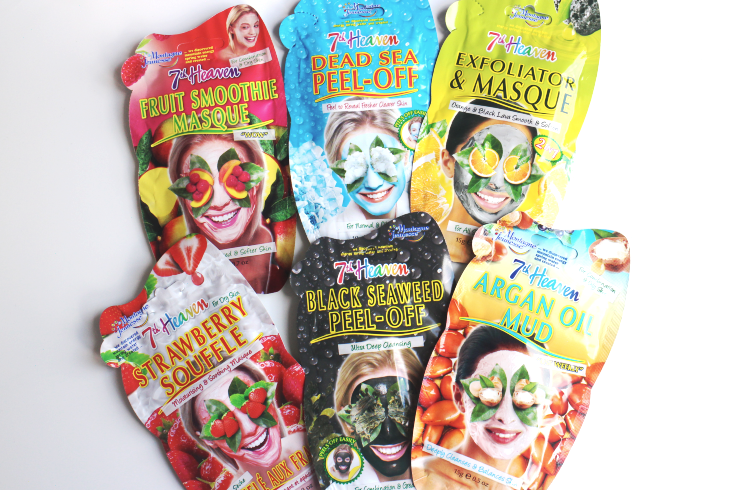 My personal recommendations for the mud masks are:
ARGAIN OIL : By using Acai Berries, Argan kernels and Rosehip it helps brighten tired looking skin.
CHOCOLATE :  You cannot go wrong with this mask, it has an amazing scent to it – who doesn't like a bit of chocolate? It uses Shea butter and minerals to really make your skin baby soft.
The Peel Off Masks can help refine your skin and tone slightly. They'r perfect for those with sensitive skin as they are very gentle and light. Although you may think that using a peel off masks can be difficult or harsh, it really isn't as the masks come off very quickly.
Peel Off Masks are great to actually physically see how well the masks is working on your face as they don't need to be washed off, just peeled off. These can be used once a week, so you can really alternate between an exfoliating mask and a peel off.
My personal recommendations for the mud masks are:
GREEN TEA :  Green tea itself is just great for you. With Ginger, Lemon and Green Tea, it sounds like a mix of detox tea so that itself shows you what a great mix it is.
DEEP SEA:  By using Chamomile your skin will be left much smoother and perfectly soothed – a great mask to use just before bed!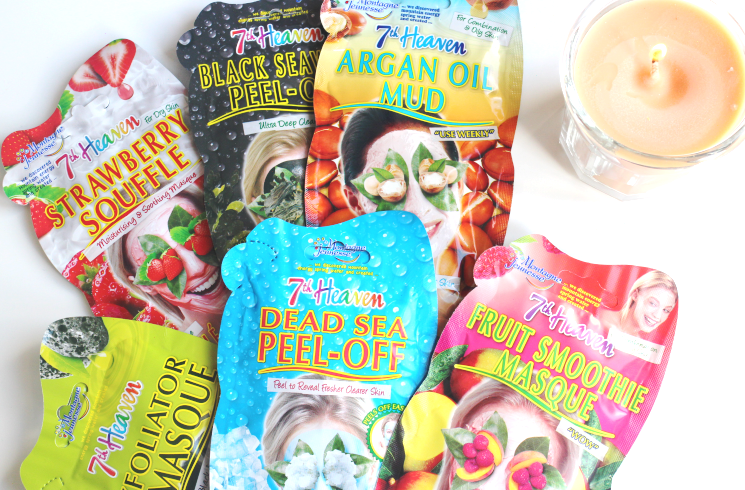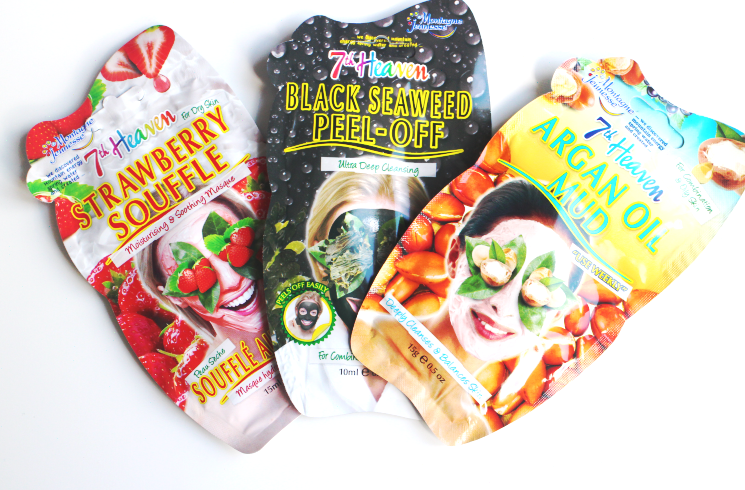 The final type of mask I tried are the Exfoliating masks, these masks, like the mud masks are deep cleaning, however, with a 2 in 1 function. If you are wanting the effects of a mud masks, and an deep scrub then this is a great mask for you. It can not only polish your skin, but also help to remove blackheads.
My personal recommendations for the mud masks are:
CHARCOAL :  We've all heard how great charcoal now is for your skin, and this just incorporates it into an exfoliating mask. The walnut within the mask works after the charcoal to restore and smooth your skin.
BANANA AND HONEY :  My two favourite things, banana and honey, although I love eating these two together, it's also great as a mask. With lemon in the mask it works as a brightening mask too.
7th Heaven Face Masks are so affordable, at £1.00 these can be purchased from Boots HERE. As these are one time use masks, you can afford to pick up many and just see what mood you're in.
Have you tried 7th Heaven Face Masks before?