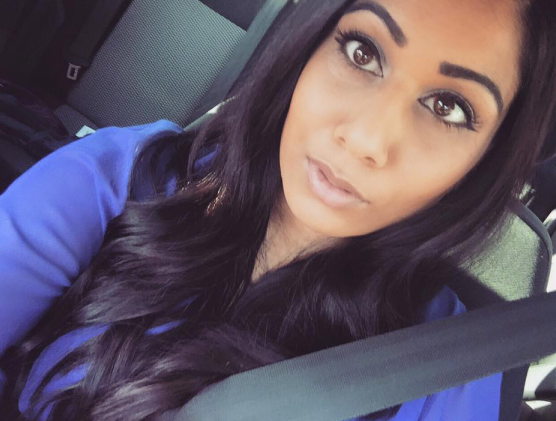 Welcome to The Life Of Vanisha! This is me. I'm Vanisha, a 25 year old beauty/fitness/lifestyle (or whatever name you want to give it) blogger, living in the bustling city of London, United Kingdom.
I created this blog following hours upon hours indulging in various beauty and fitness posts and tutorials, both of which are so important to me.I guess you could say this blog is for all things that interest me; one day I may be super motivated by fitness, or I may find an awe-inspiring beauty tip I just need to share. All in all this blog is a collection of all my thoughts, no negativity allowed, I promise! It is a place where I can shine my personality through each blog post, in a witty and informative manner.
About me? Well, isn't it known to always be the hardest question to ask someone, "tell me about yourself". Well, let's just start off with the basics, I love the colour pink. I love monkeys. I love fitness and I'm a foodie. I'm a shop-a-holic who leaves a dent in her debit card month after month, and I can spend hours shopping online or in stores. I'm indecisive, and this really annoys everyone who knows me. I like to strive for perfection; though perfection can be seen in so many different views.
I love lazy days at home, some may call them duvet days either with a great book or catching up with Orange Is The New Black or American Horror Story. Though, I also tend to enjoy the odd night out sipping away on cocktails – daiquiris please.
I have a full time job in the city, working as? Well let's keep as a secret for now – because honestly, it's the polar opposite of my interests. But hey, pays the bills, right? I live with my beautiful cat, Tigger, and my soul-mate, my husband Ankit in a cosy place we call home.
I must stress that any products reviewed/used within this blog have been purchased with my own hard earned cash, unless stated otherwise within the post.
If you would like to get in touch with me for haul requests, tutorials etc or just to have a good ol' chat please see the contact page.
Lots of Love