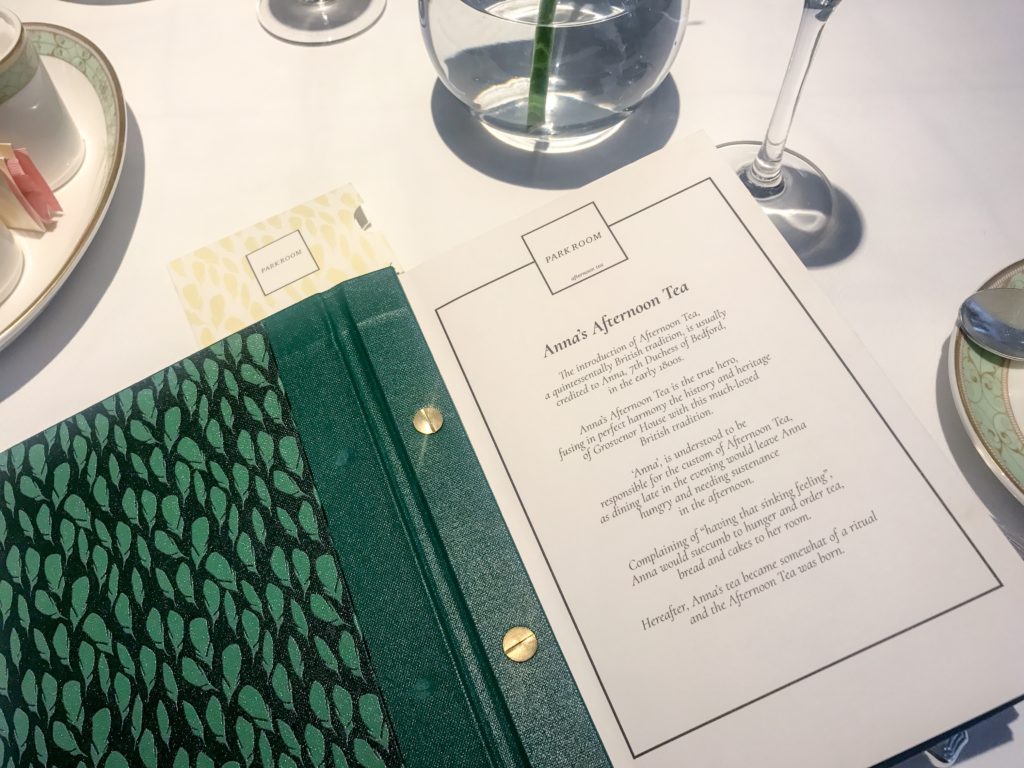 Last Saturday I treated my hubby to a day to in London for his birthday. Although we have lived in London all our lives, there are so many places we haven't been. I thought it was a perfect excuse to head out in Central London for some afternoon tea – though it can be questioned whether this was more for me than him.
After spending a few days researching the best places for afternoon tea within Central London, we ultimately decided upon afternoon tea at Grosnevor House. The reviews for afternoon tea here were shining, so we relied on these to make our first afternoon tea experience one to remember.
There were so many places we had shortlisted, including Harrods, The Dorchester and Sanderson. Unfortunately the first two were fully booked, and The Sanderson didn't actually have great reviews, which put us off.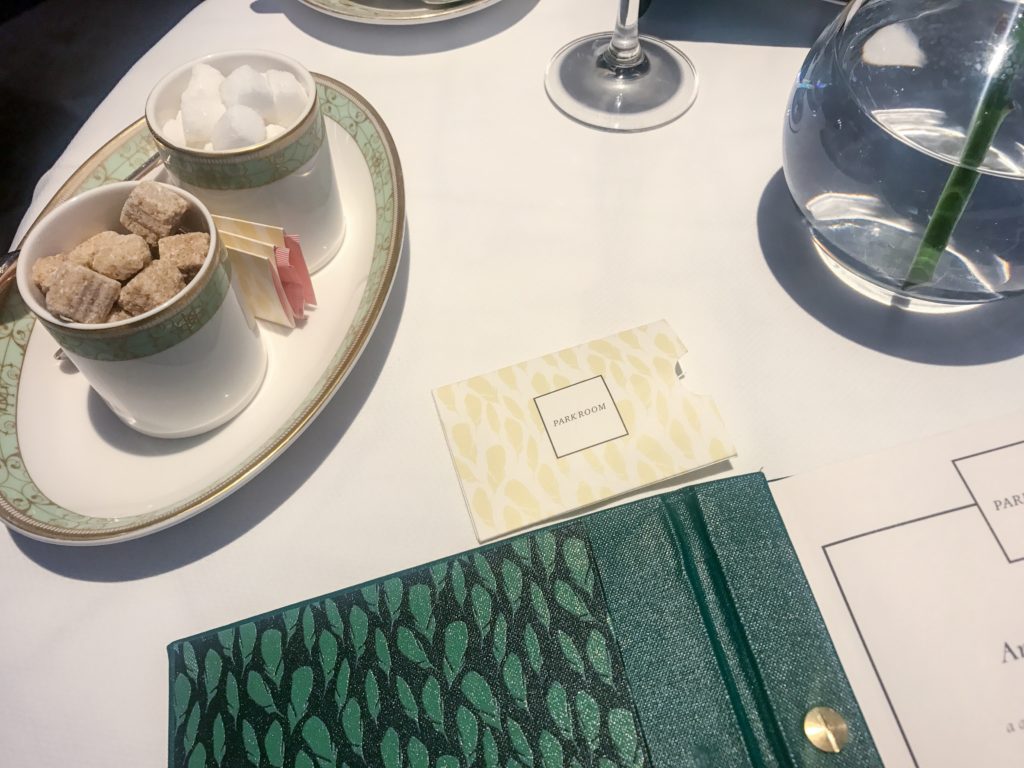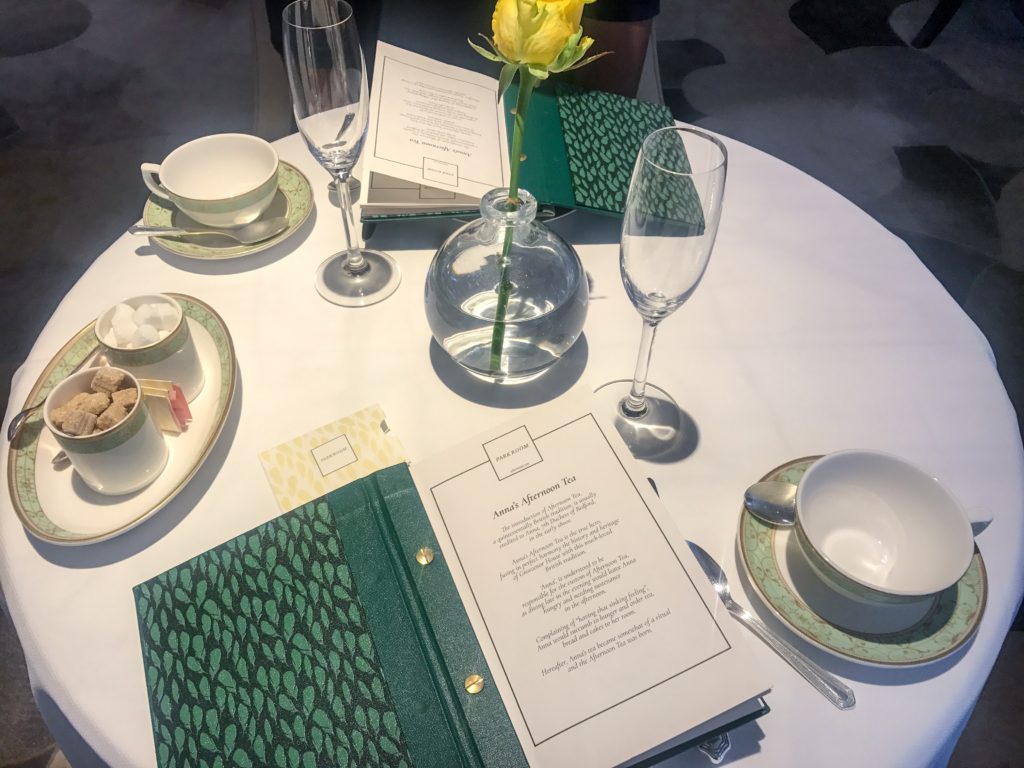 Heading off to our booking for Afternoon Tea at Grosnevor House, which is situated in Mayfair and overlooks Hyde Park, we were welcomed by the traditional hotel Porters you would find in most grand hotels in Central London. From the outside, and as expected from a 5 star hotel, Grosnevor House oozes luxury, and it's just one of those hotels you would book for special occasions.
Booking the afternoon tea was a very simple process. We actually booked the day before on Bookatable, and there were plenty of bookings available for us to choose from, along with a sample menu of what was being served on the day at the afternoon tea.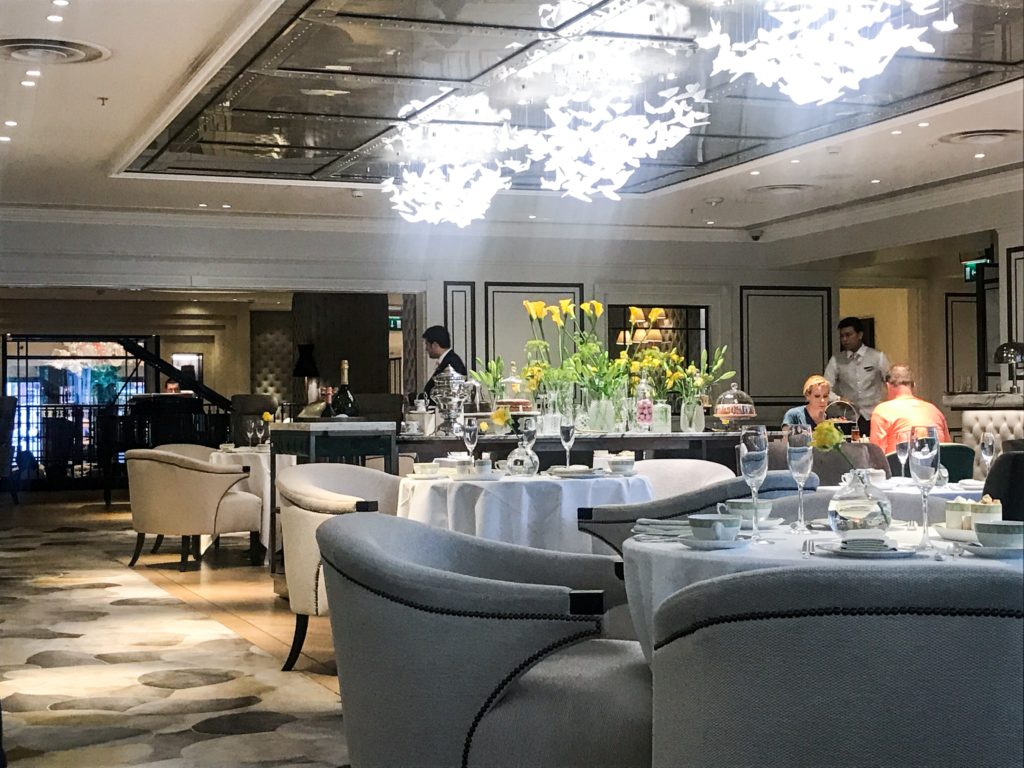 The afternoon tea at Grosvenor House is actually served in The Park Room, which is set out to showcase the traditional British Afternoon Tea setting. With plush sofas, grand chandeliers and the piano playing softly to really set the mood.
We went for the bottomless prosecco afternoon tea as we were celebrating, which was running for 1 hour and a half during the afternoon tea experience. Along with the Anna's afternoon tea menu, which was the most popular menu at The Park Room.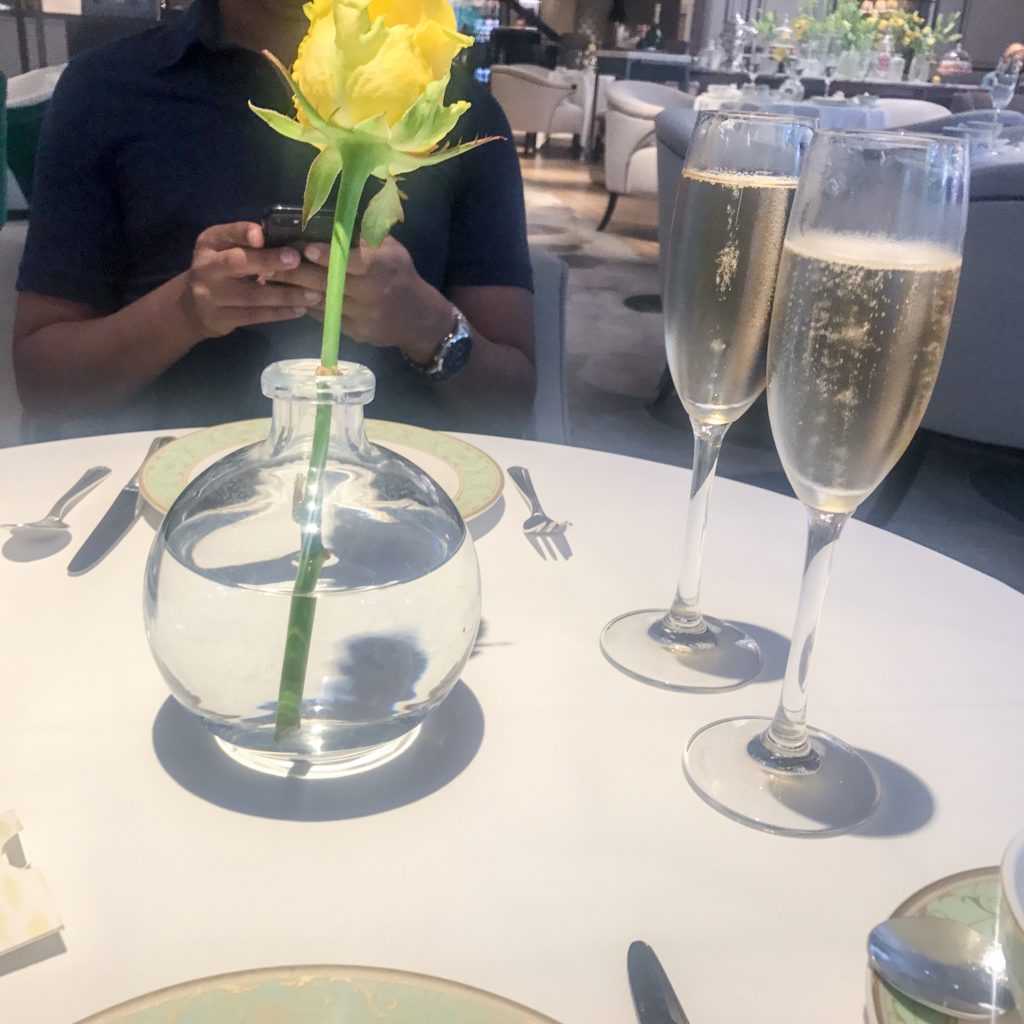 The menu consisted of finger sandwiches, both vegetarian and non vegetarian options are available, open sandwiches, a mix of raisin or plain scones and an assortment of pastries – you cannot go wrong with a macaron. You can choose what type of preserve you want with your scones – we opted for the traditional raspberry and strawberry jam, though they do rose petal jam, which although sounded interesting, we weren't feeling very adventurous!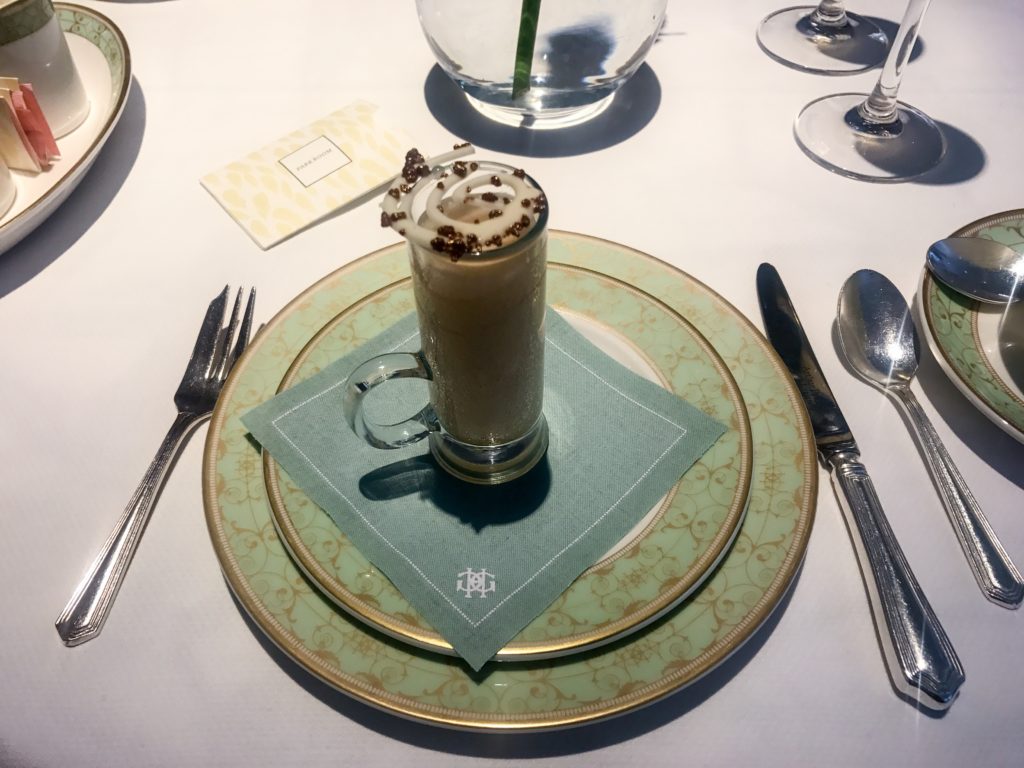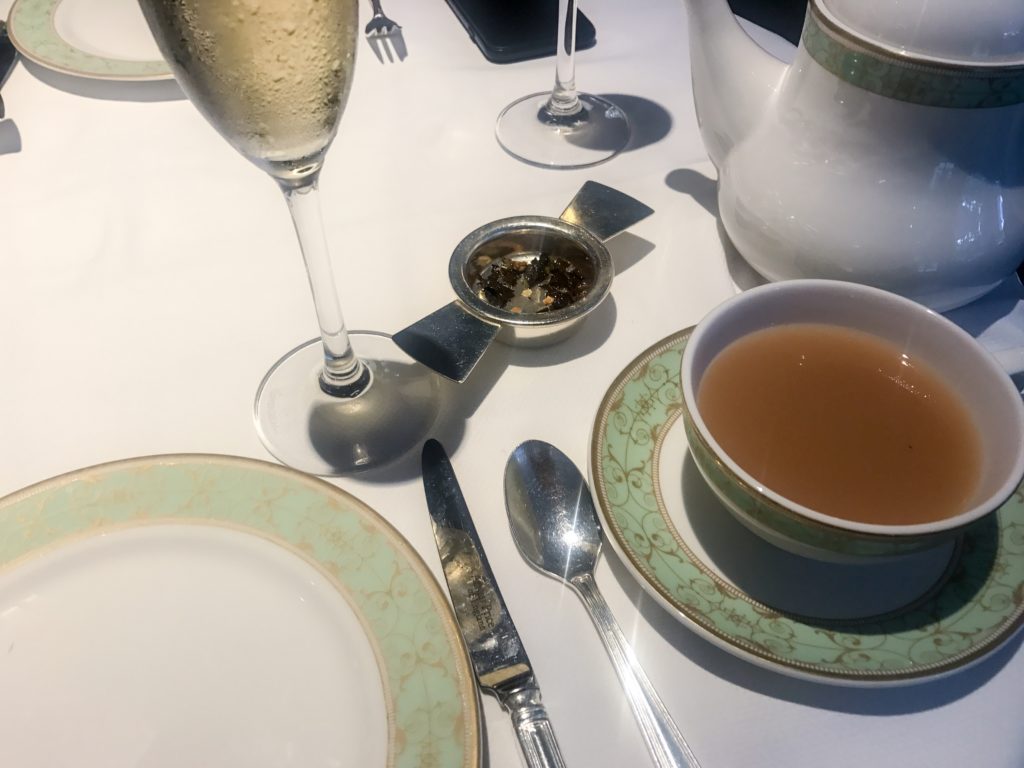 There was also a vast array of tea on offer, from the traditional English Breakfast Tea, to my favourite masala chai, to chinese and african blends which tasted incredible. The tea is made fresh from tea leaves, and you are given strainer to strain out the leaves for your perfect cuppa. You can also change the pot of tea when you feel you want to try another blend.
Staff were friendly and incredibly attentive, and throughout the duration of the afternoon tea, were more than happy to keep topping up our flutes with prosecco, pots of tea and platters with food. We were honestly so full afterwards, and the whole experience was incredible. The best thing was, we were also allowed to take away anything we hadn't eaten!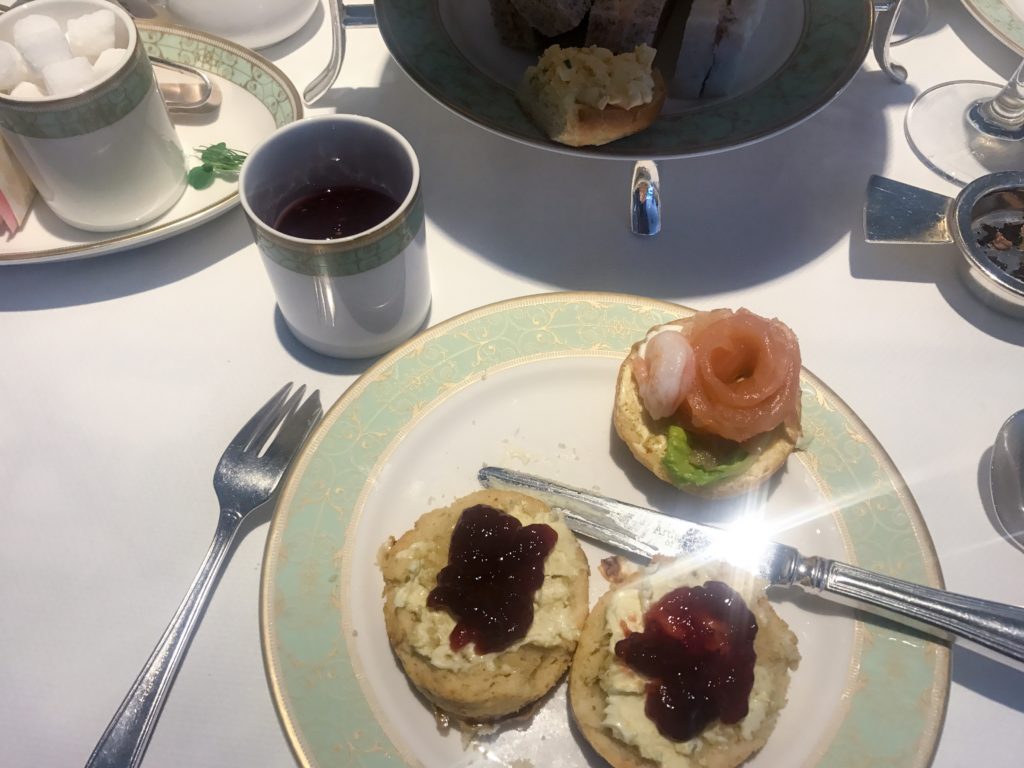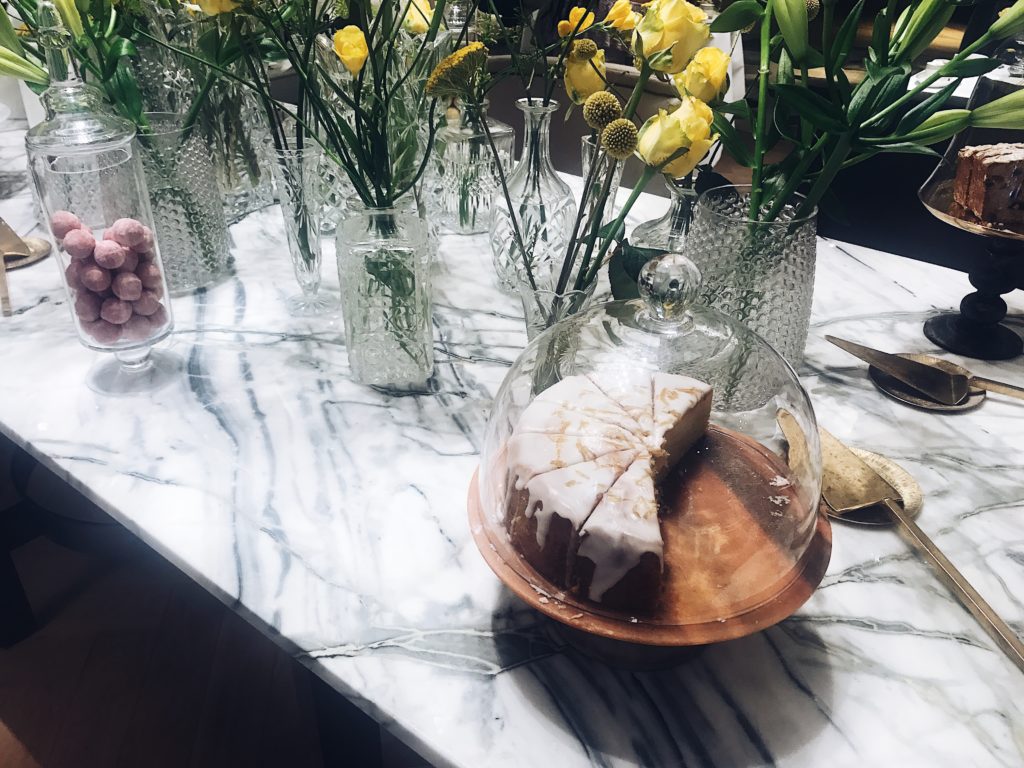 Afternoon Tea at Grosvenor House costs £42.50 per person, depending on what menu you go for. I would highly recommend the day out to anyone celebrating a special occasion.