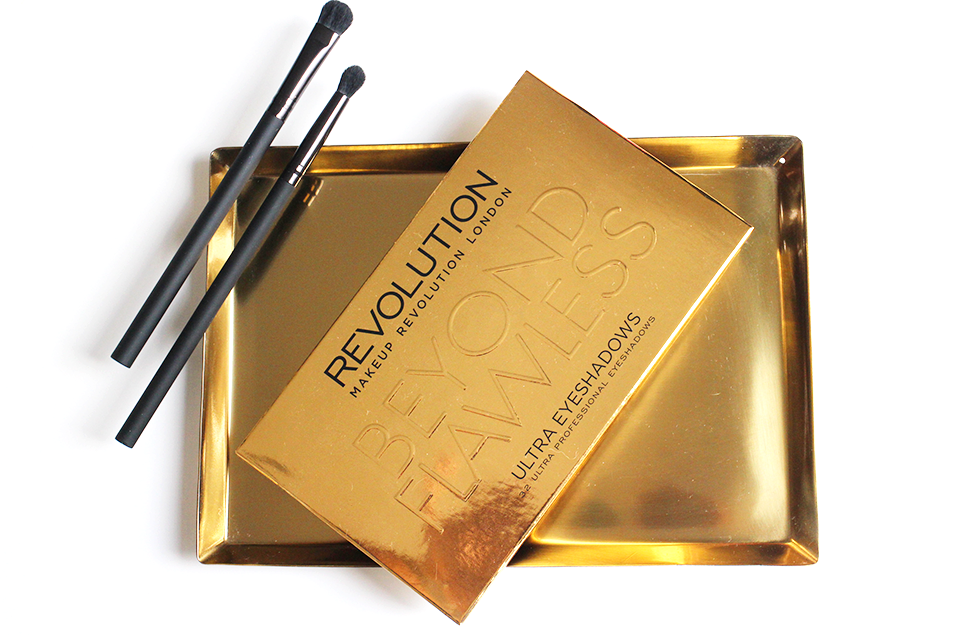 Makeup Revolution are one of those brands that have just taken off, they are literally everywhere in the beauty world right now – and I for one am loving discovering their product range. For a good few years now, they've been on my wish list of brands to try out, with many bloggers raving about their eye-shadow palettes. I am honestly surprised it has taken me this long to even try something from their product line.
I went on a huge shopping spree a few months back now, literally purchasing anything that I had heard good things about. I wanted to put the brand to the test, and in particular their eye-shadow palettes which have been hailed solid dupes for many Urban Decay palettes.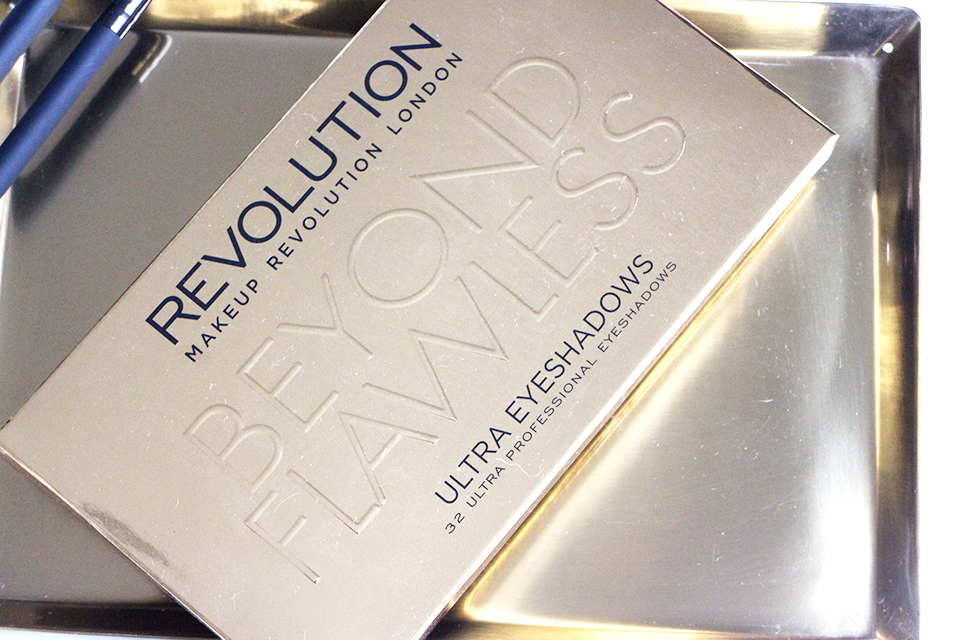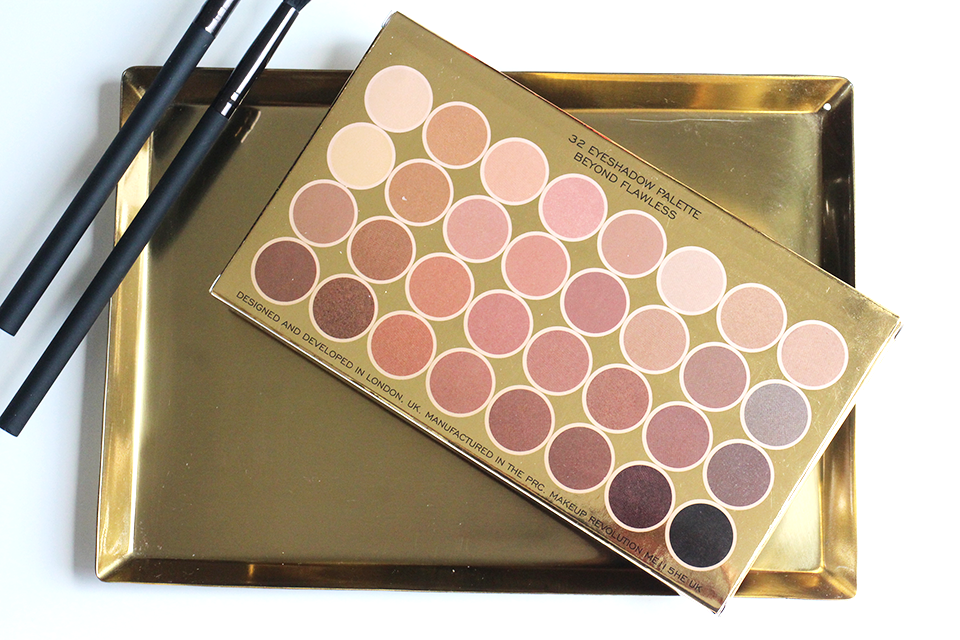 It's no secret that I love nude makeup, anything that can make my face look au natural. I have always opted for nude lipstick shades, and my eye shadow palette choices are no different – the Beyond Flawless Palette seemed to really fit the mark for a palette that is great for everyday use.
The nude tude palette by thebalm, an eye-shadow palette I recently reviewed, is of similar shades, so it was interesting to see how the two matched up against one another.
Considering the Beyond Flawless Palette is known as a dupe for the Urban Decay Naked palette's, it's a perfect quality at a fraction of the price. In total, there is a huge 32 shades within the one palette, each with a different hue – so there are subtle differences between the shades.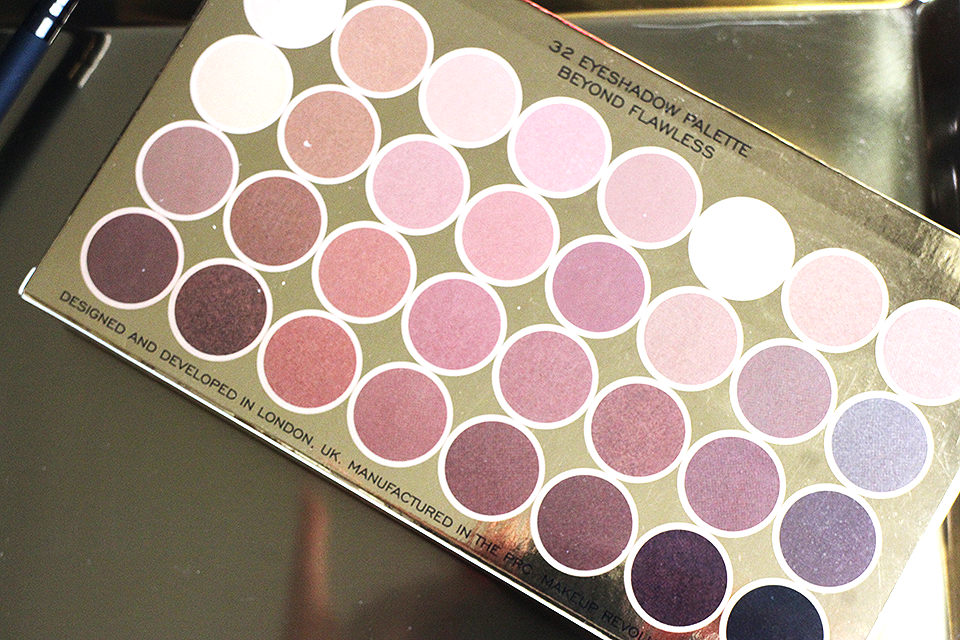 For someone with olive/tan skin, I found the colour range to be complimentary to my skin tone, and I believe that this will be the case on all skin tones – you can't really go wrong with a nude palette. Makeup Revolution seem to have really put their efforts into creating a spectrum of nude shades, which are highly pigmented, and a universal product for all.
The Beyond Flawless Palette doesn't come with an eye-shadow brush, however, has a full rectangular mirror, which is of good quality, so looks can be created easily. It isn't really a palette that is easy to carry around, or travel with, however, it is a palette that should be high on your wish list.
What I liked about the palette was not only the sleek black casing that it comes in, which seems to be the branding Makeup Revolution opt for (I love!), but it's the number of looks that you can create with just one palette. There are so many bronze shades which can be mixed with the golds and pinks. Each colour blends subtly into the other when mixing a few. In total within the palette, there are 7 shades which are lighter than the rest, and no palette is complete within a smokey black shade.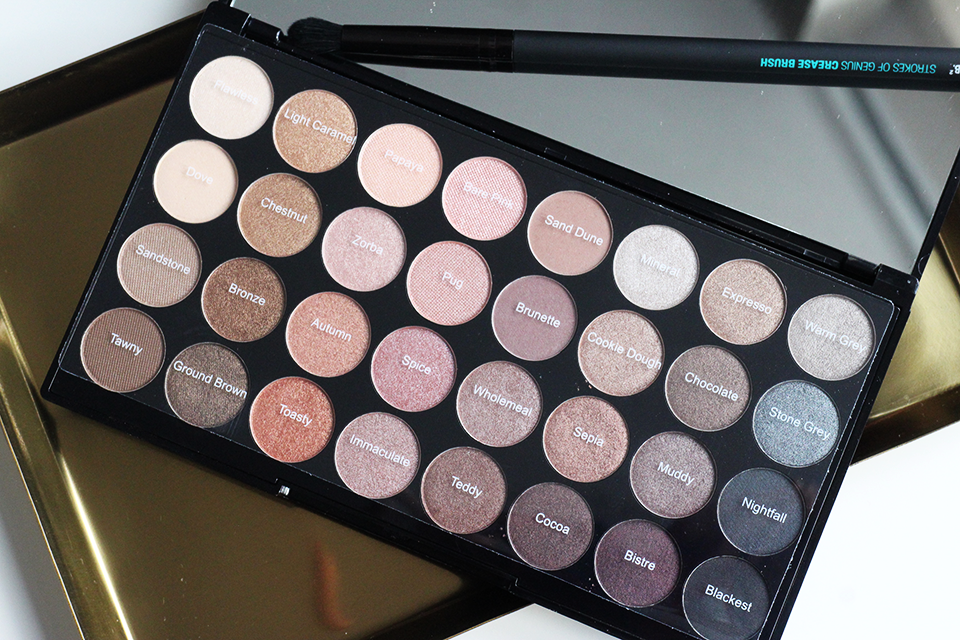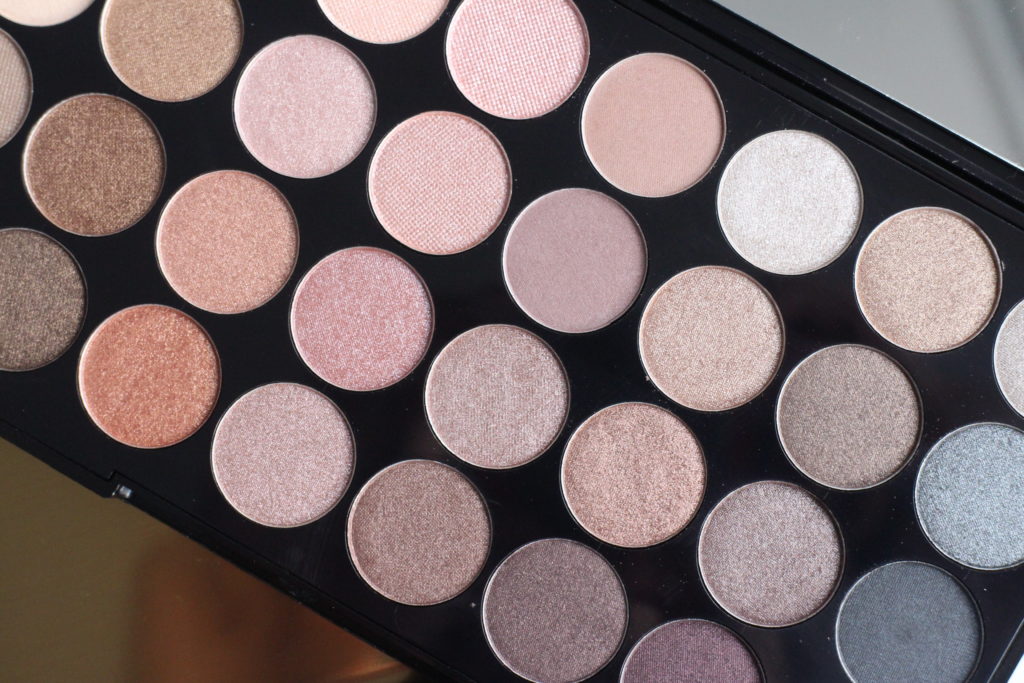 The colour lasts almost all day without smudging, which is what I would expect from a palette of this quality. I found that my eye-shadow hardly creased, and I didn't need to use an eye-shadow primer before putting the shadow on my lids.
The only downside of the palette is how difficult it is to click open. For someone with false nails, it isn't the easiest without thinking that one would break or I'd drop the palette.
Retailing at £8.00 you honestly cannot go wrong with the Beyond Flawless Palette. I cannot recommend you try Makeup Revolution enough!
Have you tried anything from the Makeup Revolution range?