As someone who has darker skin it can sometimes be difficult to find the right concealer that matches your skin tone. Yes I know many say, to just get a colour that is two or three shades lighter than your foundation, but with many brands, this isn't even possible. For anyone that has olive, tan, or is of an asian/indian skin tone you'll know the struggle to find the right concealer. And honestly, the struggle IS real.
Having tested out concealers over the years, I've finally found two that I can really call my holy grail concealers for asian skin. I've tested literally every brand out there, tried out every concealer I can get hands on, but they just haven't worked right with my skin tone. They've either been too light, or the coverage just hasn't been right.
In the past I have spent years wearing glasses, having to pull late nights to study, or just haven't managed to get enough sleep. This itself, as you would expect, has taken huge toll on my under eye area. As someone with indian skin, I am prone to getting dark circles under my eyes, and have forever wanted to conceal and hide them in anyway I could.
So I'm letting the secret out of the bag, here are two products that are the best concealers for asian skin:
Borjouis Radiance Reveal Concealer – This concealer is a new one on the market. I recently discovered it after my sister recommended it to me as a must try concealer. I've not used many Borjouis products in the past, so trying this one out was certainly a product that I really liked from the brand.
The concealer has a wand as an applicator, which is different from the maybelline concealer. The concealer is mixed with glacier water, so it really give you that natural look if you're going for everyday makeup.
I actually prefer the coverage I get from this concealer than the maybelline concealer, because I found the coverage much more even. It not only worked at covering my dark circles, but I also found my eyes were a lot less puffy in the morning.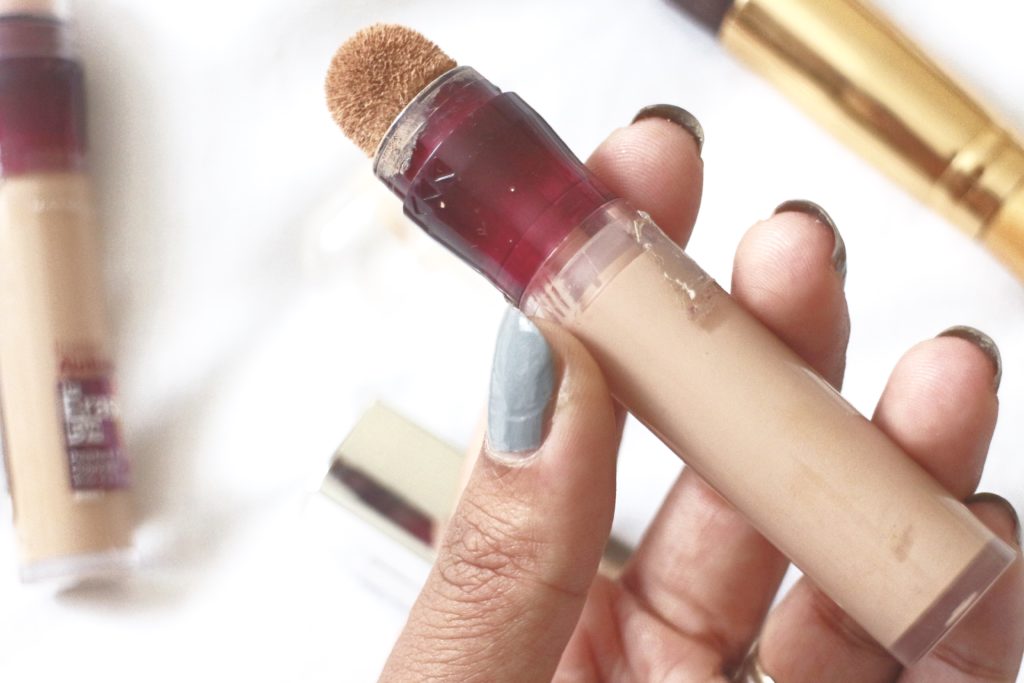 The Maybelline Eye Eraser – this should be no secret to anyone. The eye eraser has been up there as one of THE best concealers around, and this has literally been from day 1 of the product coming out. There are four shades to this concealer, and I use the shade "honey", which is the 3rd shade available.
I really like how Maybelline have catered for us ladies with darker skin here, so it's a universal product for all.
The coverage of this concealer is amazing, although it's slightly thicker than most concealers, it feels really light on the skin. The sponge applicator on the concealer want does allow you to evenly distribute the product, however, you'll need to be very careful when clicking the product out onto the sponge. I got very click happy and way too much product ended up on the sponge – bit of a waste really.
My only concern with the concealer is actually the sponge itself, as there isn't a way to clean it, like you would with your brushes on a regular basis.
I haven't, to the this day, however, had any problems using the sponge, as I tend to dot this around my under-eye and use a damp sponge to blend it in.
Be careful with this product though, as when the skin under eye was quite sensitive, I did get slightly irritated skin, so I guess it isn't that great for those of you that do have sensitive skin.
What are your holy grail concealers?