I've written in the past about how I've got one holy grail product that has really helped me sleep. Since using this product, I've wanted to find more and more ways to get some more zzz's, and I thought I'd share with your my best found ways to help improve your sleep quality.
I've found, since starting my new job, I've become increasingly busy – working much longer hours and not prioritising sleep on many days. I've found that my sleep quality had deteriorated, with some days me ending up tossing and turning because of my work load.
Unfortunately, that's not going to change any time soon – and to be honest, I don't really want it to. I love having a job that keeps me busy, and keeps my brain ticking. But, I also love getting into bed and having a great night's sleep. I mean, who doesn't love sleep?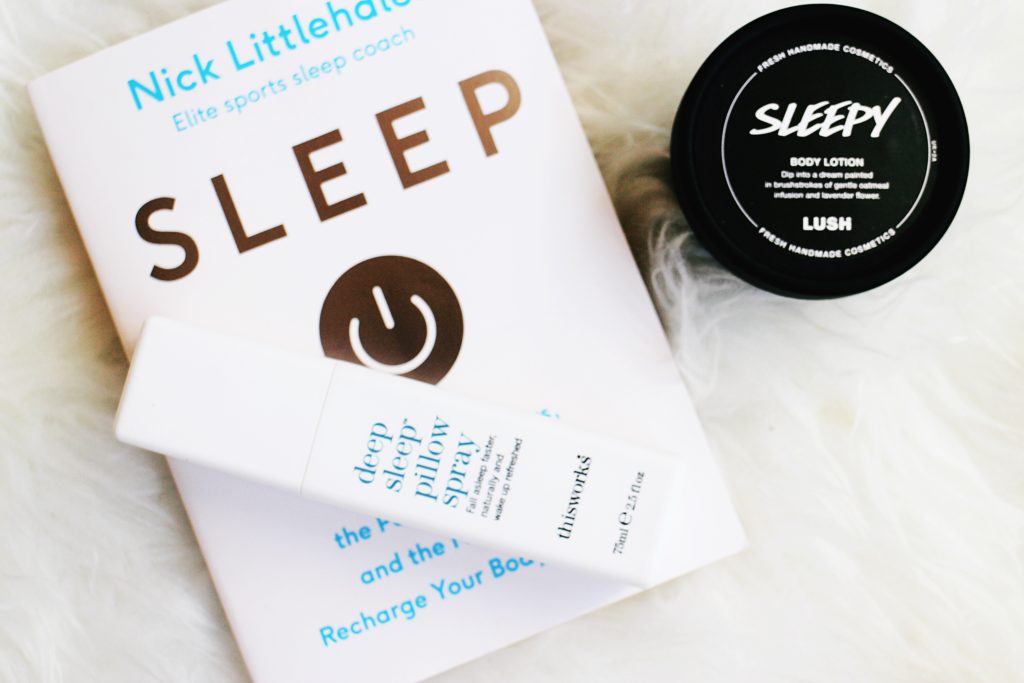 We all know the reasons as to why sleep is important – it's what helps our bodies repair, and keeps us concentrating the next day. Many of us suffer from sleepless nights, broken sleep or poor sleep quality, but we also don't know what steps we can take to help improve this.
I recently attended a talk with leading sleep coach Nick Litterhales, and one of my all time favourite fitness bloggers Carly Rowena – it was after this talk that I was inspired to find many more ways to improve my sleep quality.
LOTIONS
Sleepy Body Lotion By Lush – Good ol' Lush. Literally everyone I know was banging on about this body lotion when it first hit the shelves, and it was only recently that I decided to buy the lotion and see what all the fuss was about.
It's a gorgeous lavender lotion, that really rubs into the skin well, whilst not being greasy. As we know, lavender is used by many for it's calming benefits, so it made sense that the base of the sleep lotion used lavender oil.
Just smelling the lotion itself has helped keep me relaxed on days where I've been stressed. It also holds the scent so well, from evening to when I wake up.
I use Sleepy Body Lotion on nights when I know that I'm probably not going to get the best sleep, applying it to my skin after a hot shower.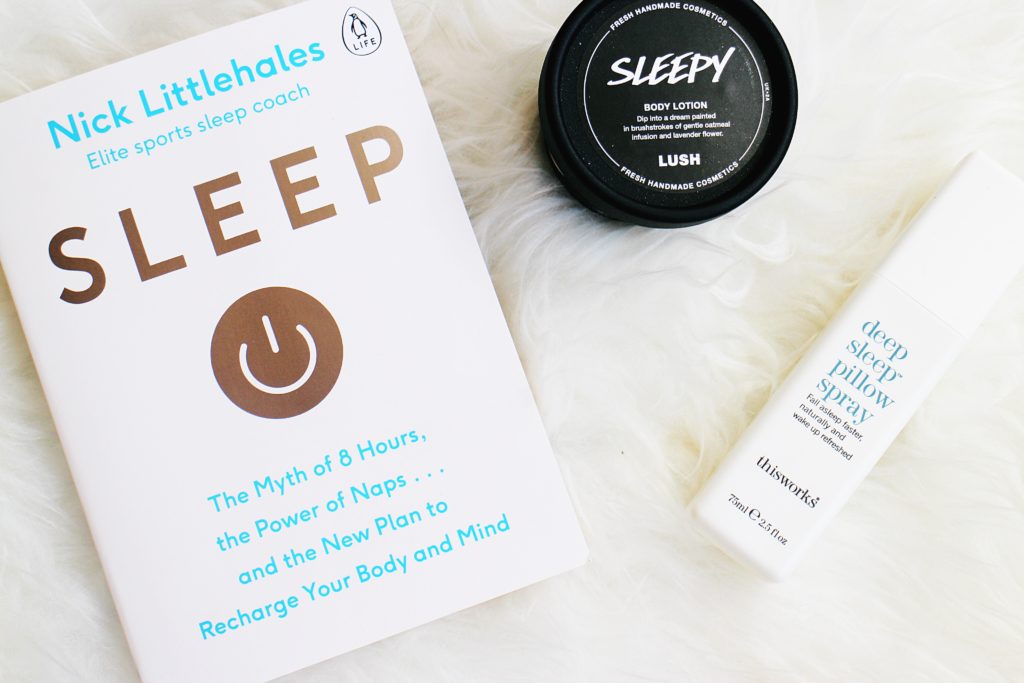 PILLOW SPRAYS
Deep Sleep Pillow Spray – as I've mentioned in previous posts, this sleep spray works wonders! I don't even need to use this spray with any other product. I tend to use this spray when I have migraines, and know that it's going to be a restless night.
I find that the smell of the spray is so calming, and puts my mind at ease for a good night's sleep. I would much rather use the pillow spray than take medication when I do get migraines – and I also tend to suffer from these a lot.
The Deep Sleep Pillow Spray is a blend of lavender and chamomile, so it's just the right blend of fragrances that are known to aid problems sleeping, and to help keep you calm.
The pillow spray has actually also won the Bazar best of the best 2017 award – so it really does affirm how good the product is.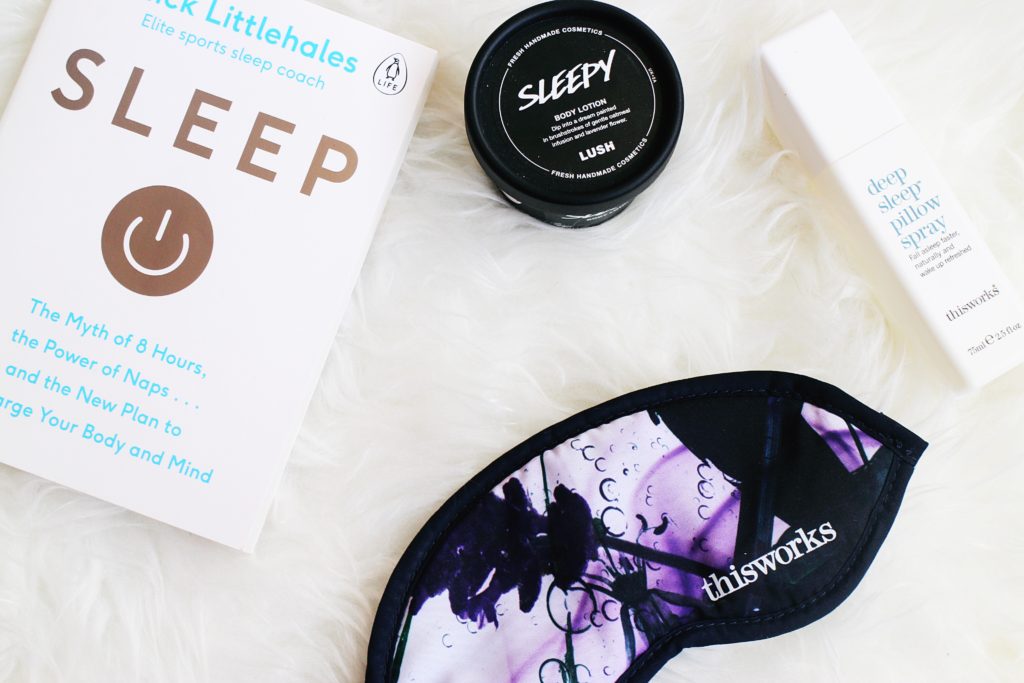 A GOOD OL' EYE MASK
Eye Mask – I use the This Works eye mask, which comes as a set when you purchase the Deep Sleep Pillow Spray. An eye mask is perfect if you're someone who wants to wind down and just take some time out for yourself.
The whole point of using an eye mask is to force your brain to switch off from whatever stresses you had during the day. It creates a full sense of darkness, which results in your brain sensing darkness – hence the production of the melatonin, the chemical of sleep.
Many people have found the use of an eye mask to help improve their sleep quality. I use my eye mask on days where I want to nod off, and not have a disturbed nights sleep – or when my husband has decided he wants to watch yet another episode of his Netflix show. There's really no such thing as just one more episode – is there?
I use the three as a mix, switching it up every few days – obviously there are days when I don't need any of these aids. But it's always nice to have the option.
How do you improve your sleep quality?