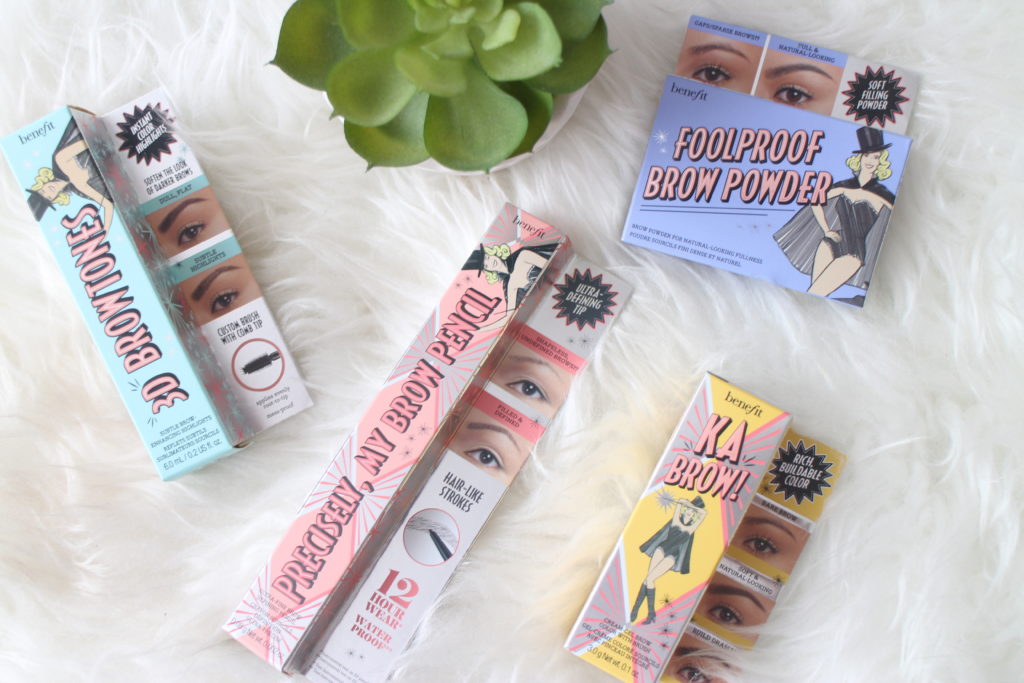 Benefit have been known as a brand that has helped keep our brows in check for years now. They've been known for their brow bars and for giving us all a personalised "brow DNA". So it's no surprise really that Benefit have introduce a brand new range for all us of who want to maintain those preened and polished brows.
The Benefit Brow range has proved ever popular that many of the products within the range have already bee named as award winning products.
I for one am someone who has always struggled with creating those perfectly arched brows that many people find so effortless. I decided it was time to try out the one brand that everyone was raving about when it came to brow maintenance, and gave the Benefit Brow range a try.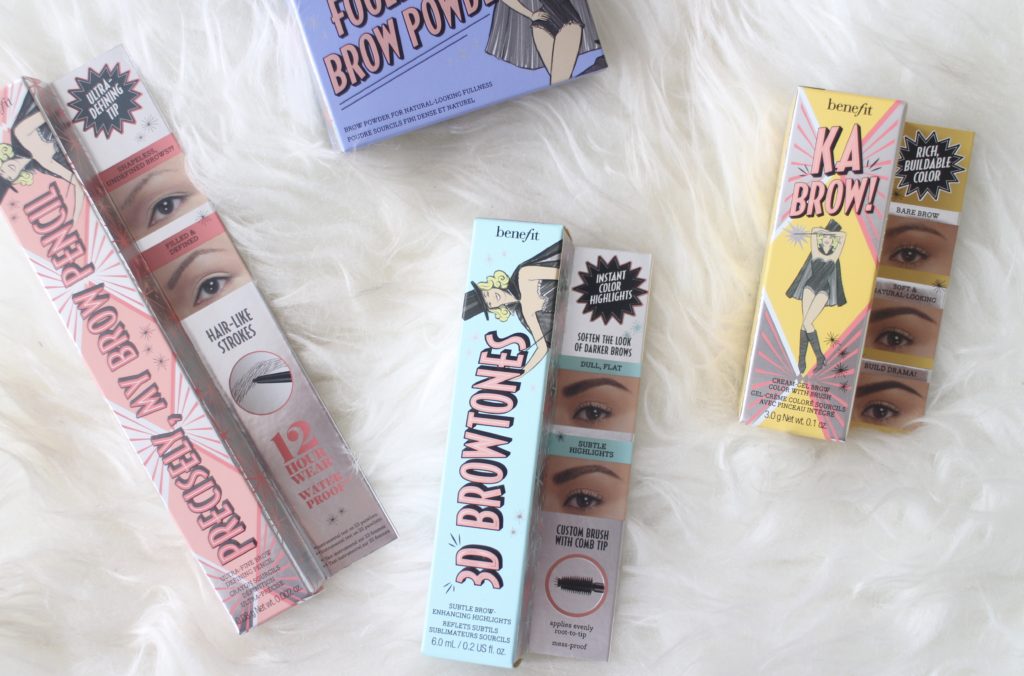 Benefit have really broadened their range of products when it comes to helping you paint your brows, from pencils to powders, they've really made a range for all. I personally switch between the two types of base products, as it really depends on how much time I have on my hands in the morning.
If you're looking for a product within the Benefit Brow range that gives your eyebrows a subtle highlight, then the Benefit '3D Browtones' eyebrow enhancer* is for you. There are two colours within the range, depending on the natural tone of your eyebrows – as mine are almost black, I went for the medium/deep shade.
If your brows are looking slightly flat, then the Benefit '3D Browtones' eyebrow enhancer* will help give them the lift that they need. Adding just a slight hue to your brows can really change its look. This water resistant enhancer can be used with or without a brow shaping pencil.
I used the enhancer without a brow pencil, and found that not only were my brows more defined but they also looked a lot less "flat" against my foundation.
The Benefit '3D Browtones' eyebrow enhancer* comes with a brush applicator, so it's really easy to use. The product is also evenly distributed against your brows with the brush, which gives them a much more natural look, rather than being an obvious highlight.
The Benefit '3D Browtones' eyebrow enhancer* retails at £20 from Debenhams.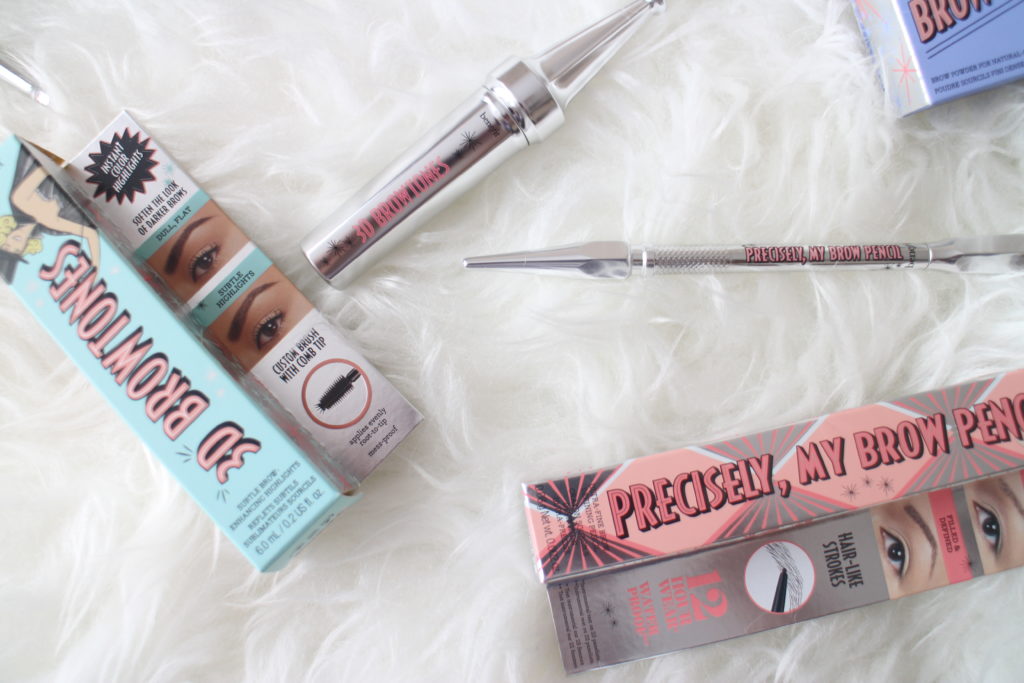 If using a brow pencil is something you're more comfortable with, Benefit have introduced the Precisely, My Brow' pencil*. The packing on this pencil is honestly one of the best I've seen. The pencil is shaped like an arrow, illustrating precision.
The Precisely, My Brow' pencil* is much thinner than other brow pencils that I have used, and thankfully it doesn't require a pencil sharpener as it's a twist like pencil. The ultra fine pencil allows you to be precise in your strokes, making them almost hair like strokes when defining your brows.
The casing of the pencil is made to allow a controlled grip so you can really make the subtle pencil strokes you need when doing your brows. On the other end of the pencil, as expected is a spoolie-brush to blend out any harsh lines from the pencil.
There are 6 shades within the range depending on your hair tone, and again the Precisely, My Brow' pencil* retails at £20.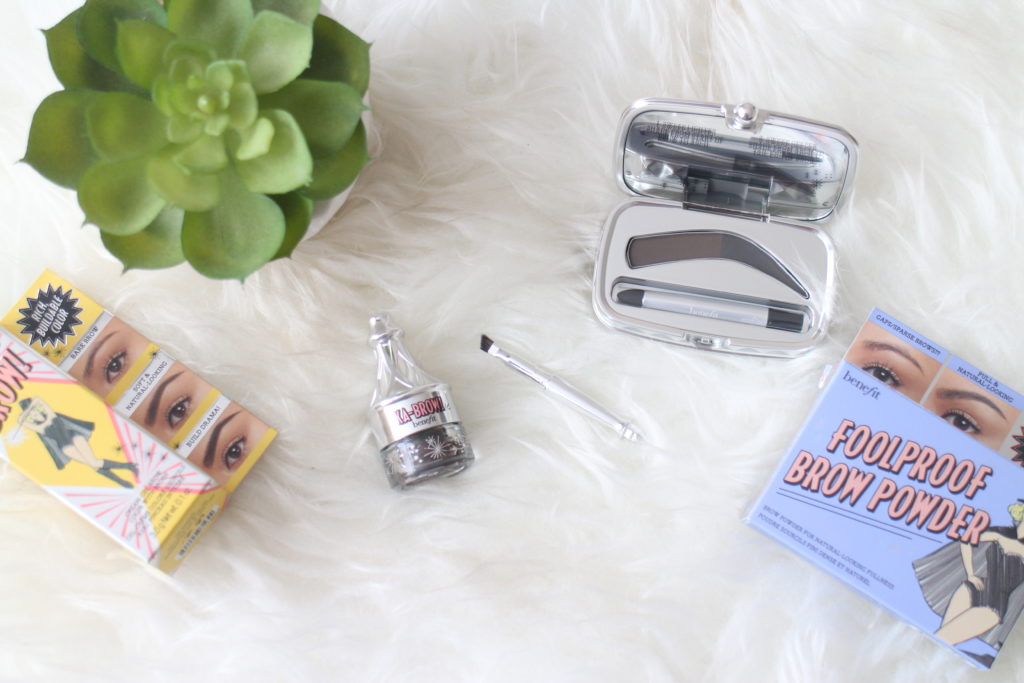 Benefit have also tried to make the art of maintaining your brows much easier with their range. The Foolproof Brow Powder kit* uses powder to help keep your brows at bay. It's beautifully compacted in packaging that looks like a jewellery box, and, my favourite bit about this powder kit is that it comes with a mirror! Not many powder kits come with a mirror compacted within, so this is definitely a plus.
As you can see from the picture, the powder kit goes from a light to a dark powder and also comes with a bleeding sponge to ensure your brows are looking perfect. So the inner parts of your brow are lighter, and the darker powder is used for the outer brow.
The Foolproof Brow Powder kit is used to give your brows a soft and full look, whilst keeping it natural. What I prefer about using powder to pencils, is that it does give that natural soft look, taking a lot less time. This kit is really for those who are in a bit of a rush in the morning, and just want to be able to quickly brush over your brows.
There are 3 shades in this range, and again, the Foolproof Brow Powder kit retails at £20.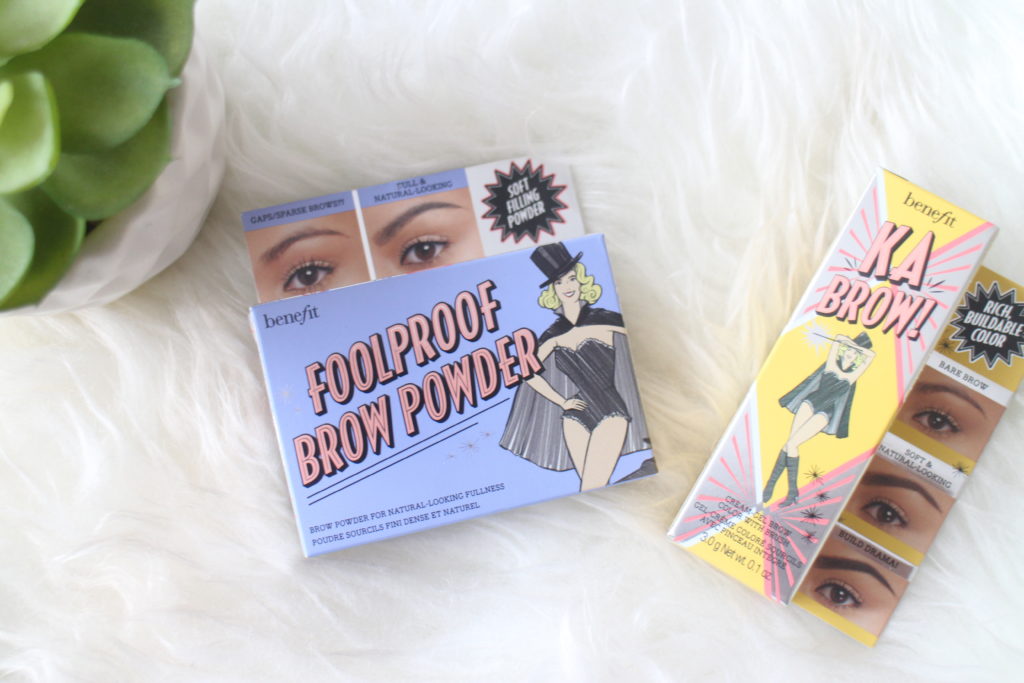 Finally, if you're some who wants the flexibility of building colour on your brows, it's the Ka-Brow eyebrow cream gel colour* that's for you. The gel colour is build-able and rich in colour, so whether you want to go for a soft look or one that is quite defined this gel colour is great.
As it's a gel colour it really does fill in any areas of your brows that need that extra bit of colour. As it also has an angled brush within the pot, you can really define certain points of your brow – say hello to that perfect arch! This is the one product within the range that I save for nights out, purely because the colour is so pigmented and creates that perfect night our dramatic look.
The gel is a 24 hour waterproof gel, so there's no need to worry that this gel is going to wipe off and run a look.
There are 6 shades to the gel and the Ka-Brow eyebrow cream gel colour retails at £20.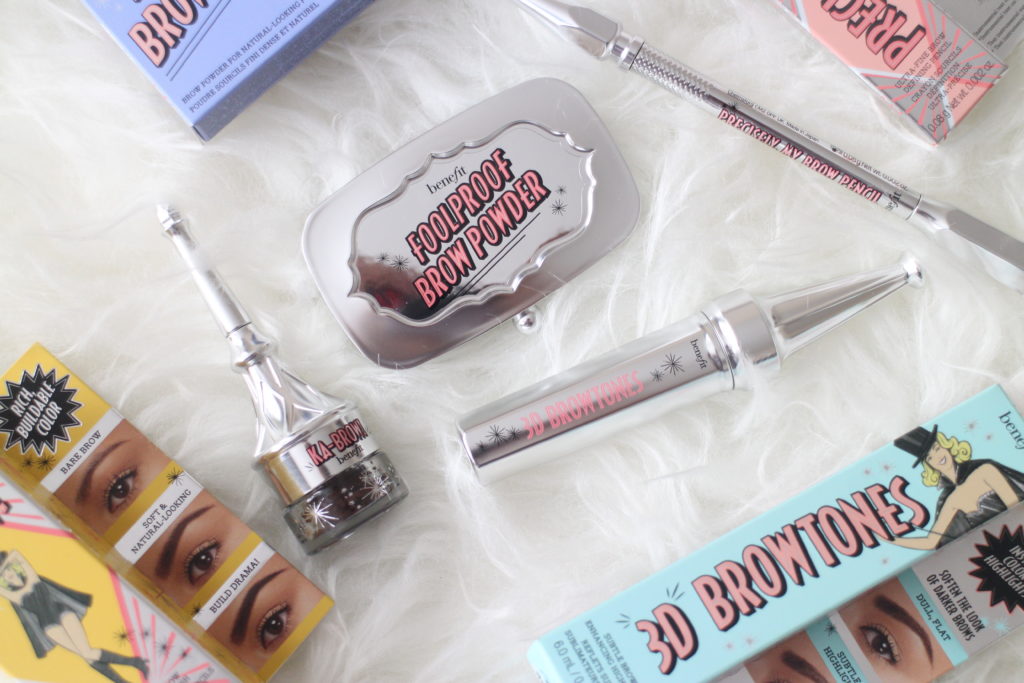 I love the Benefit brow range, and love how it's kept the true and fun Benefit branding throughout.
Have you tried any of the products in the Benefit brow range?