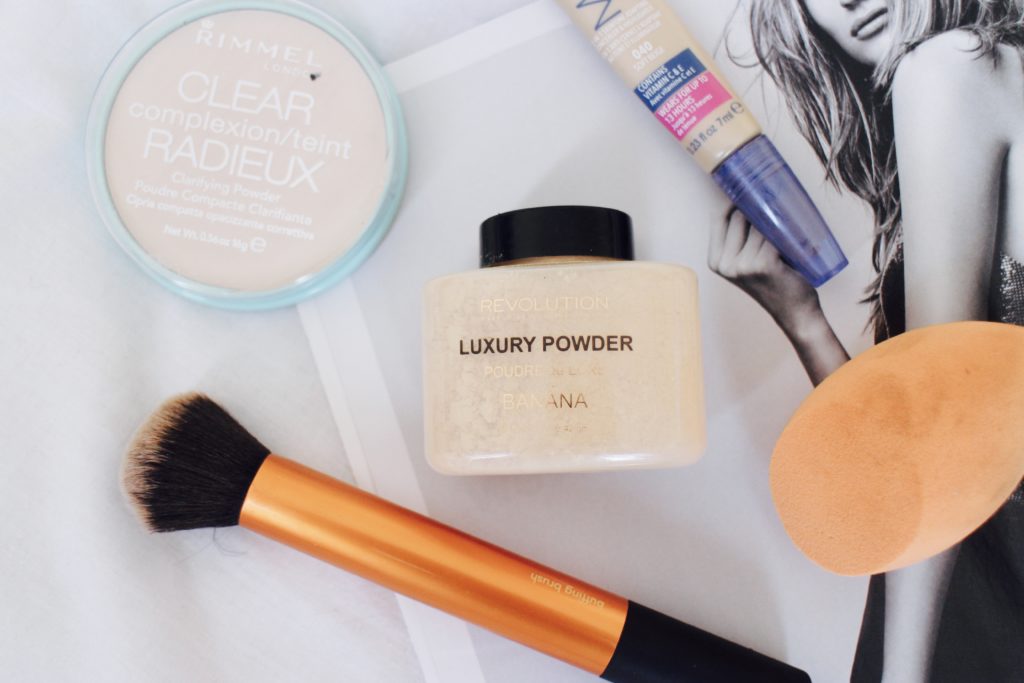 It's rare that Makeup Revolution doesn't feature within my makeup collection. Every time there's a new release of makeup by the brand, I'm generally right by their stand in Superdrugs wanting to get my paws on their new products.
This product, however, has been around for almost a year now and has not ceased to amaze me on not only it's quality, but it's sheer precision to actually do the job.
As I've mentioned in many posts previously, Makeup Revolution is THE brand for dupes, with their own twist on products. Thus, making it not only affordable for us all to get our hands on the latest trending must haves, but also easy to recreate makeup looks effortlessly.
We're all fully aware of the greatness that is the Ben Nye Banana Powder, the queen of reality TV herself, Kim K, has raged about this powder endlessly. It has not become the mattifying powder that is a must have if you want to achieve perfectly set makeup. However, setting you back sometimes even £30 for a small jar of the powder, it isn't the easiest product to get your hands on.
This is where Makeup Revolution saunter in.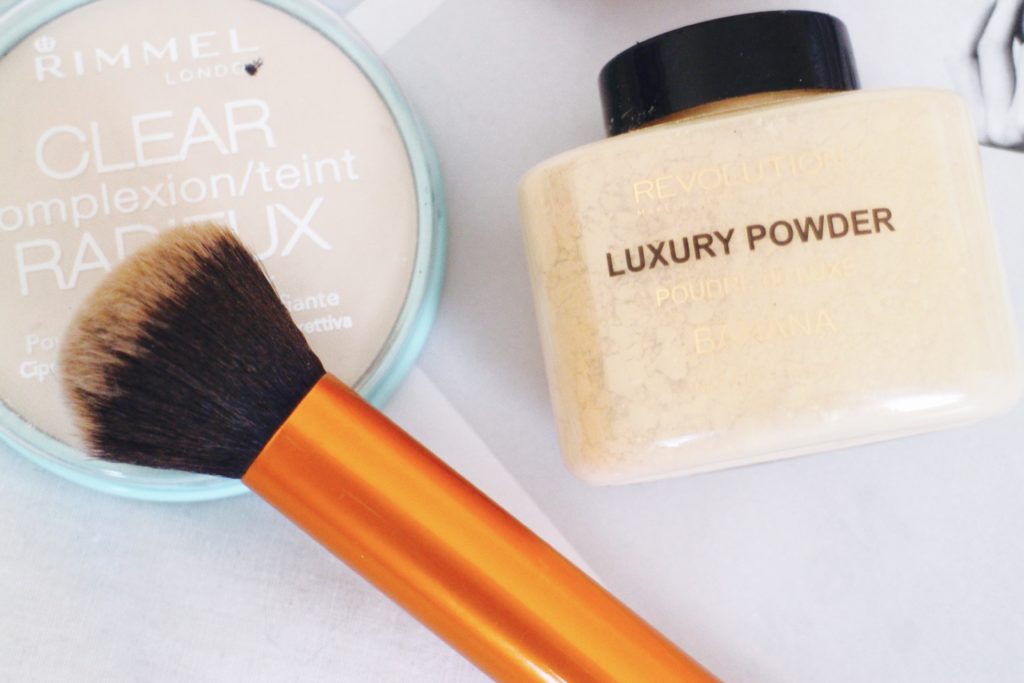 I've been using the Makeup Revolution Banana Powder on a regular basis for about 6 months now, and I just knew that I needed to share this holy grail product with you all on my blog.
Following on from my recent post, sharing my all time favourite concealers, it made sense that my next post would share with you the one product that has helped my concealer stay put, and not budge. I actually found the Makeup Revolution Banana Powder whilst browsing through my local Superdrugs, naturally making my way through each of the makeup brands' aisles. I honestly thought that Superdrugs had started to somehow stock the Ben Nye banana powder. It didn't, however, surprise me that it was actually Makeup Revolution that had taken it upon themselves to grace the world of beauty with their very own dupe for the banana powder.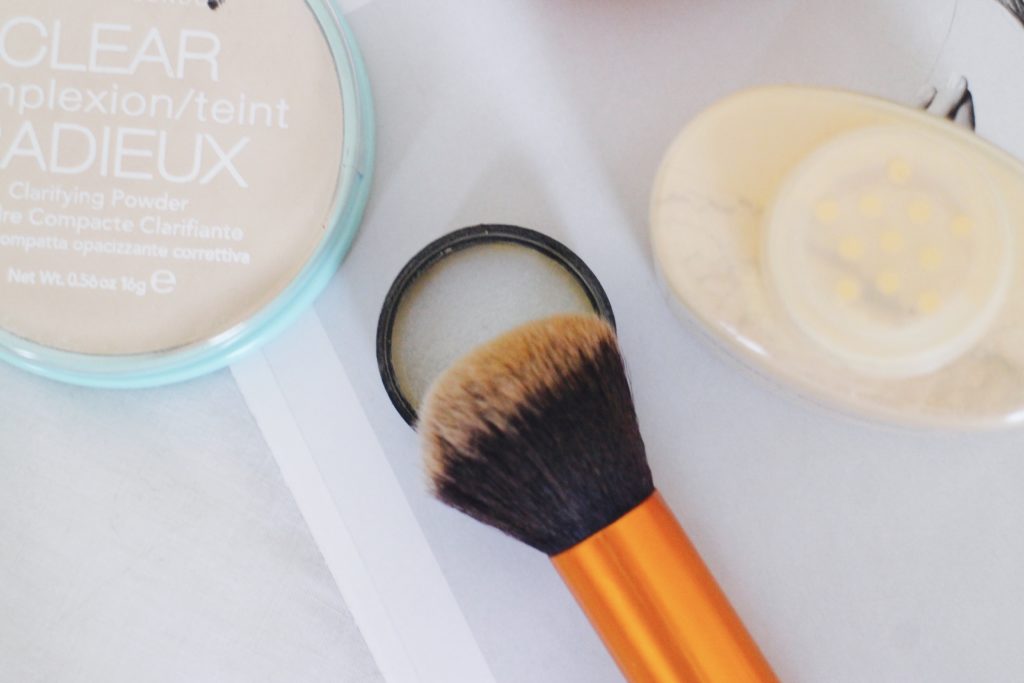 The Makeup Revolution Banana Powder retails at around £5 for a huge 42g pot, which, as always with Makeup Revolution products, is a fraction of the price of their high end alternatives.
For those who don't know the benefits of ensuring that a pot of banana powder is a firm addition to your makeup bag, I would honestly recommend picking up one from the Makeup Revolution and just see the difference it makes to how your makeup sets.
As in the name, banana powder is yellow-toned, and is used to help set your makeup – whether it be foundation, or concealer. The difference with banana powder, in comparison to any old setting powder, is that banana powder can be used to almost any skin tone. It's a one size fits all with this revolutionary powder, hence why it is a must have.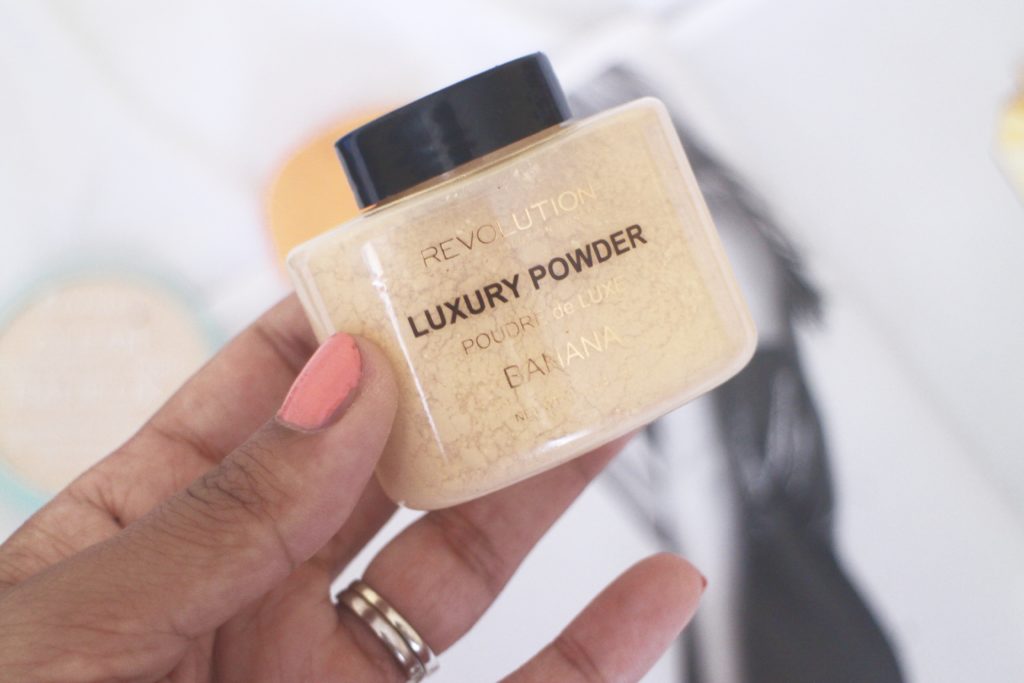 Due to the tone of the powder, it can also be help to neutralise redness in the skin, and dark circles, so it really is perfect for dark circles under the eye.
As banana powder is milled fine, and is a loose powder, it allows a flawless and picture perfect makeup look to be created. With the Makeup Revolution Banana Powder it allows everyone to be able to really have that flawless makeup look they are looking for, at an affordable price.
I have used samples of the Ben Nye Banana Powder, so am able to compare this to the Makeup Revolution Banana Powder. I found that the results were very similar, if not the same, when using both powders. Admittedly, I found that the Ben Nye powder did blend better than the Makeup Revolution powder, however, this can easily be fixed by going over the powder with a makeup brush (I used a blending sponge with both powders).
What I loved about the Makeup Revolution Banana Powder was that the top of the pot had small holes on it, rathe than being fully open. This allowed me to sprinkle the amount that I wanted to use in the lid, and use the lid to measure how much I wanted to use. You don't really find that this is the case with setting powders, and most have fully open pots or they don't have a lid big enough to fit a brush head in.
The Makeup Revolution Banana Powder has actually been shortlisted for the Pure Beauty Awards 2017, so it is proving popular within the beauty industry.
Have you tried the Makeup Revolution Banana Powder?