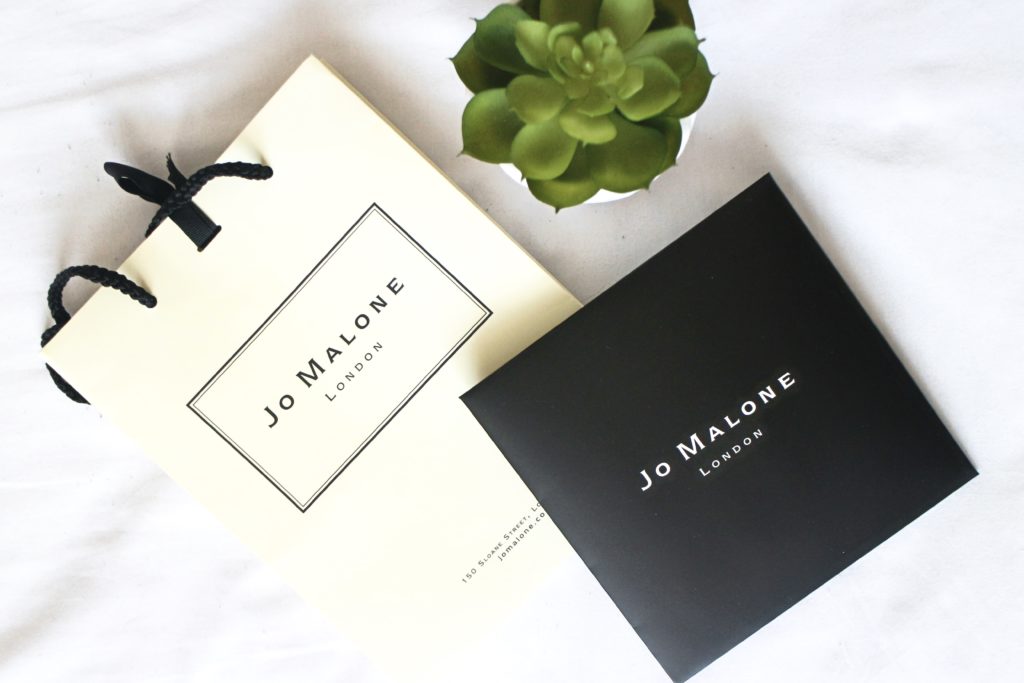 When you think of the Jo Malone brand, you think high end. British. Bespoke. Luxury. Over priced, perhaps? That's what I had always thought of Jo Malone products, when I would trawl through their website lusting over their candles, room sprays and colognes.
Having a Jo Malone scent for myself was something that I really wanted; I had heard so much about the scents and the longevity of their lasting power. Having recently read man positive reviews about the Jo Malone Colognes, I finally thought it was about time to see what everyone was raving about by purchasing two Jo Malone Colognes.
Jo Malone products are known for their statement and recognisable packaging. The products are sleek, and to the point, creating simply, a statement product for your home and dresser. Each product oozes sophistication, and it's surprising how well a Jo Malone product can be recognised even from a distance. They stand out that much, and are that well known.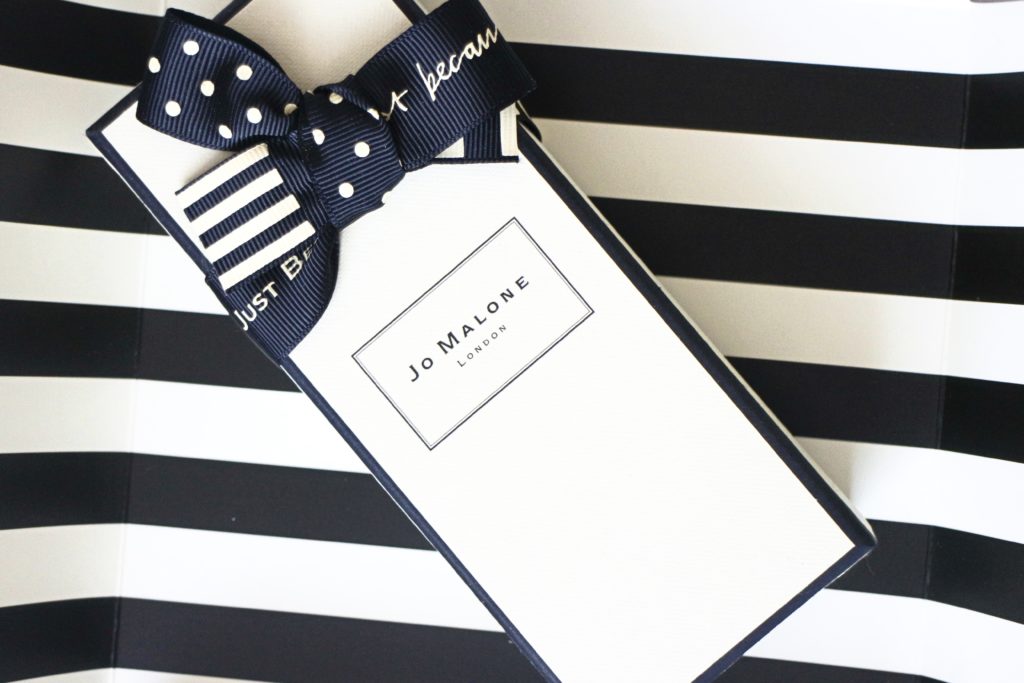 The scents created by the Jo Malone brand are made to either be layered, or to simply be worn or sprayed on their own. They are so versatile, yet you are easily able to recognise a scent created by the brand if you smelt it.
As expected, when I received the Jo Malone Colognes I had ordered, they were perfectly wrapped in a beautiful, cream fit box, delicately wrapped in black ribbon – a signature style by the Jo Malone brand.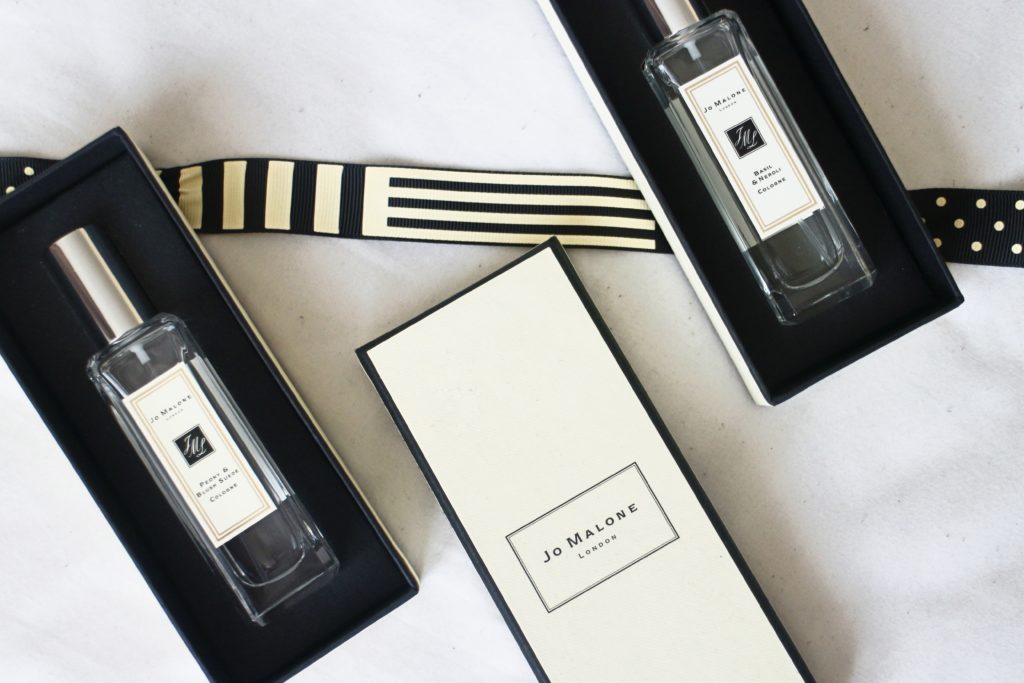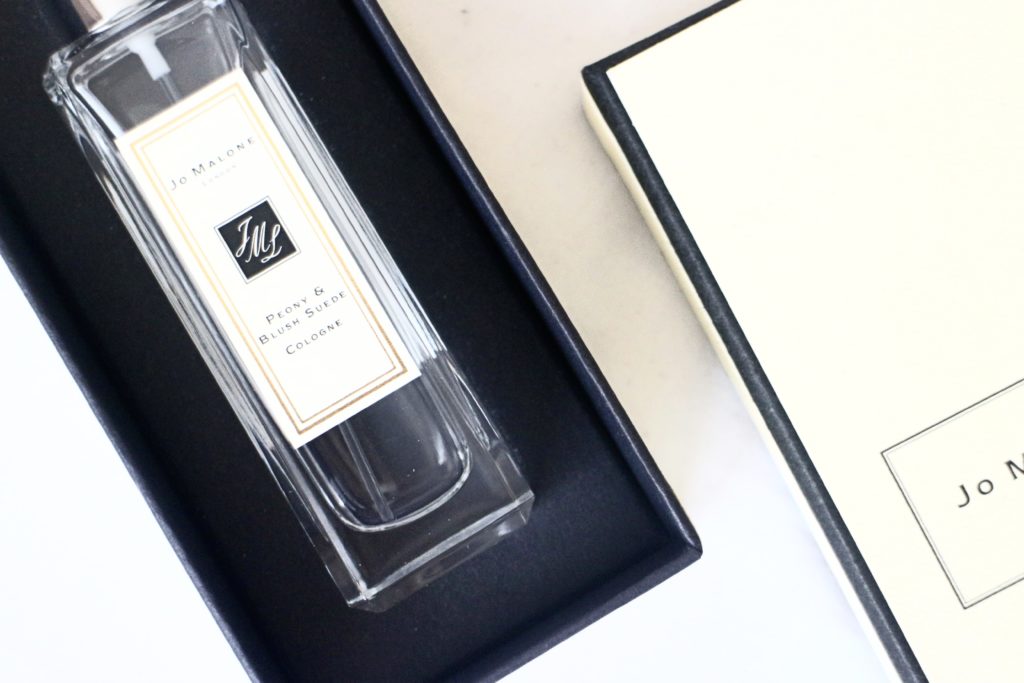 I decided to go with the Peony & Blush Suede cologne, which is a floral scent, so certainly one for the females. It is described by Jo Malone as the essence of charm. This scent is honestly unlike anything I've smelt before. It's oozes powerful female, but has the hint of feminineness that you would expect from a scent based on a British flower.
The notes of the scent are: top note – red apple ; now this is different, it isn't something that you would expect from a perfume or cologne. This adds the sharpness to the scent. Heart note – Peony ; it's in the name, and it's a beautiful floral scent that just unfolds.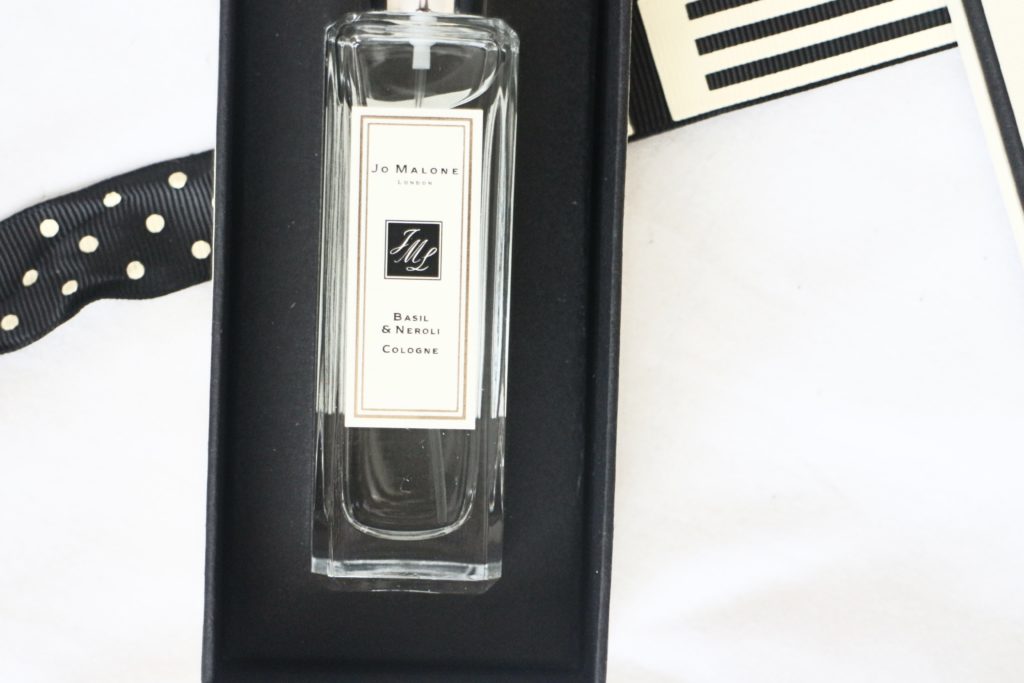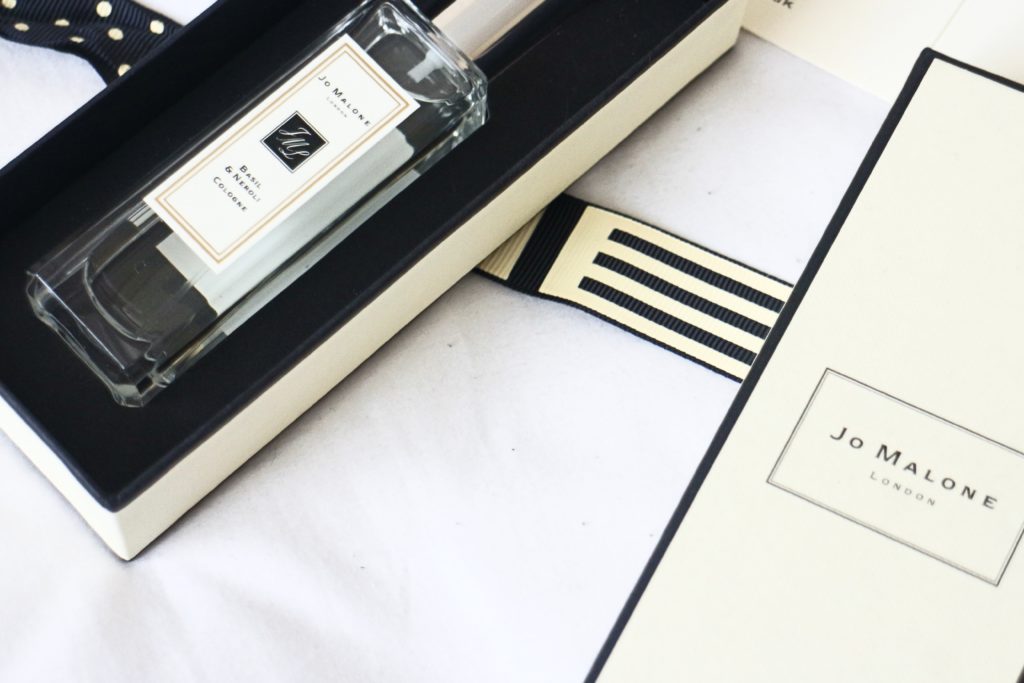 The second scent I bought was Basil & Neroli, which is an interesting scent. It's quite herby and it's part of the citrus range. The top note is basil ; which adds the peppery, herby smell. Heart note – Neroli ; which is the blossoms from an orange tree, hence why it's included within the citrus range, and the base note – white musk ; this smells try much like powder, and really tones down the scent, which is what you want.
It's a gorgeous and distinctive smell, that you can really tell is a Jo Malone product.
The Peony & Blush Suede cologne is a very unique scent, as like many from Jo Malone, and I've received many compliments when wearing it. Of the two, this is obviously my favourite.
If you are picking a Jo Malone cologne, go for something that you really do like, as they aren't on the cheaper end of the scale. Jo Malone colognes retail at around £88 for 100ml.
What I do want to try is the Lime Basil & Mandarin room spray, which seems to be a popular scent with many reviews I had read. The room spray is slightly peppery, but mellowed out with a complimentary mandarin scent, which is not something you would expect from a scent – to how such a contrasting smell.
Don't let this put you off though, as the two work together great, and really open your senses to different scents.
The notes for this room spray are: top note – mandarin : a perfect blend of the zest of a mandarin, heart note – basil : which adds the peppery smell to the room spray, and base note – amber wood : which adds the woody note.
I think I'm now a converted and firm believer that Jo Malone products are 100% worth the hype and amount you spend on them.
Have you tried any Jo Malone products?