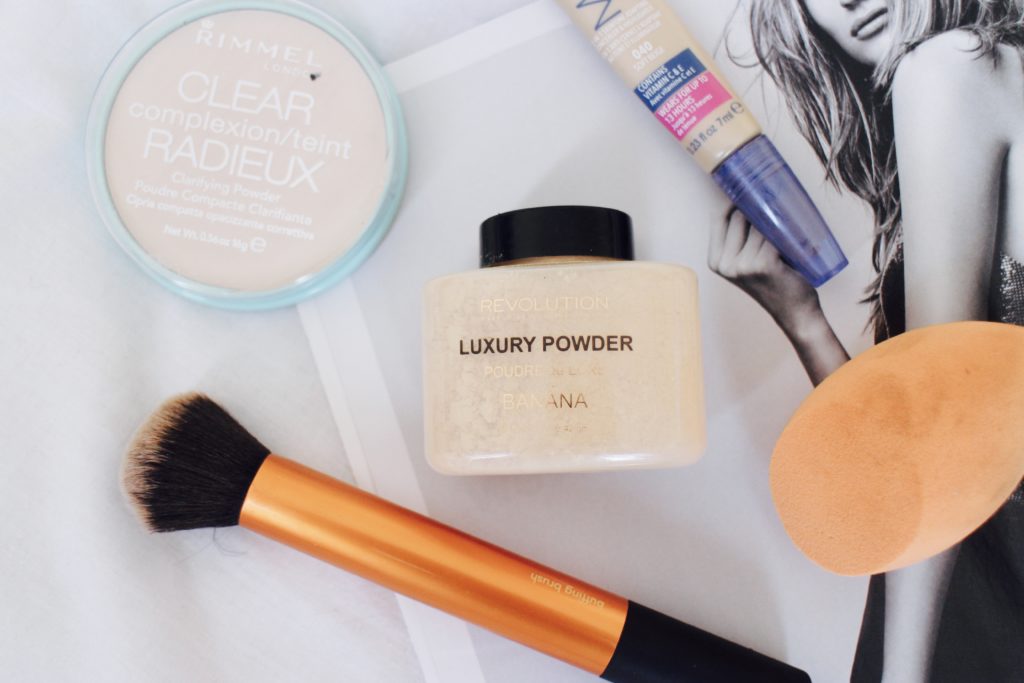 It's rare that Makeup Revolution doesn't feature within my makeup collection. Every time there's a new release of makeup by the brand, I'm generally right by their stand in Superdrugs wanting to get my paws on their new products.
This product, however, has been around for almost a year now and has not ceased to amaze me on not only it's quality, but it's sheer precision to actually do the job.
As I've mentioned in many posts previously, Makeup Revolution is THE brand for dupes, with their own twist on products. Thus, making it not only affordable for us all to get our hands on the latest trending must haves, but also easy to recreate makeup looks effortlessly.
We're all fully aware of the greatness that is the Ben Nye Banana Powder, the queen of reality TV herself, Kim K, has raged about this powder endlessly. It has not become the mattifying powder that is a must have if you want to achieve perfectly set makeup. However, setting you back sometimes even £30 for a small jar of the powder, it isn't the easiest product to get your hands on.
This is where Makeup Revolution saunter in.