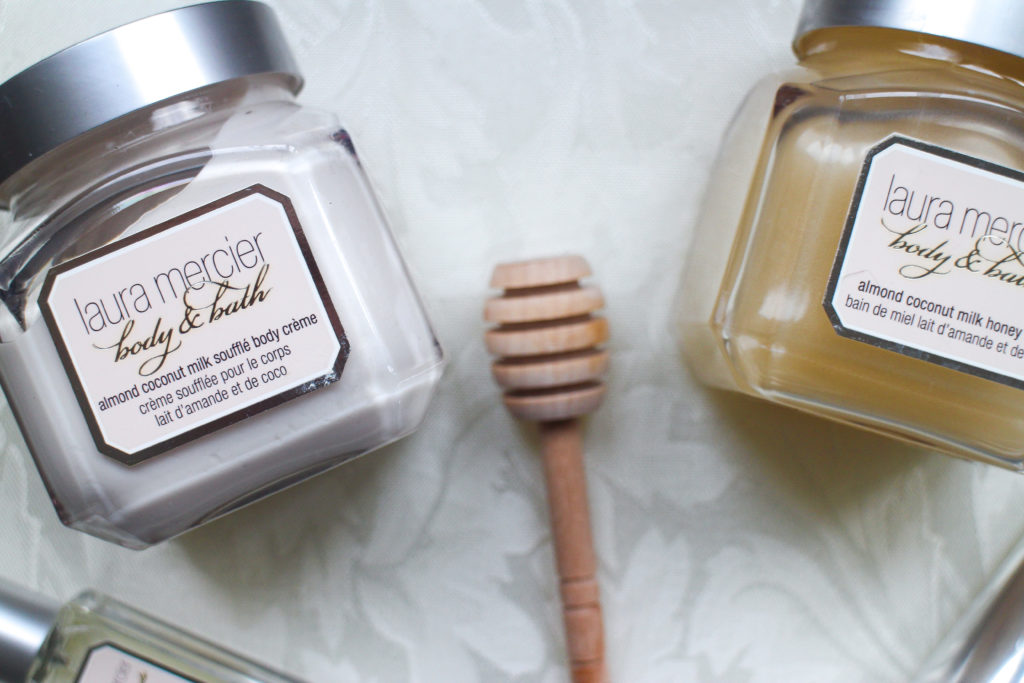 There's a bit of a theme going on this month on the blog. It's all about self care. Really looking after yourself and your body to rejuvenate and make you feel tip top. I've been testing out a number of different brands in January, looking to see not only what the hype is about with many high end luxury products, but also to discover new ways to treat my skin.
Most of us know that Laura Mercier is a leading luxury makeup brand, I mean, how amazing is their secret concealer? It has worked wonders on making me look awake and ready to tackle a long day at work. What I, and maybe many others didn't know, was that the brand actually has it's own skin care line which is made to make you feel oh-so special.
I picked up the almond coconut milk gift set collection over Christmas as I had never known that the brand had a skin care line, and let's face it, if their makeup was THAT good, their skin care must be too, right? Although, admittedly, always the marketing departments dream customer, it was the packaging of the collection that ultimately convinced me to buy it.
Packaged beautifully in a glossy, dark leopard print box, the products sat amongst an aptly wooden honey dipper. Well it is an almond/coconut/honey collection after all. Oh, Laura Mercier, how I love you already.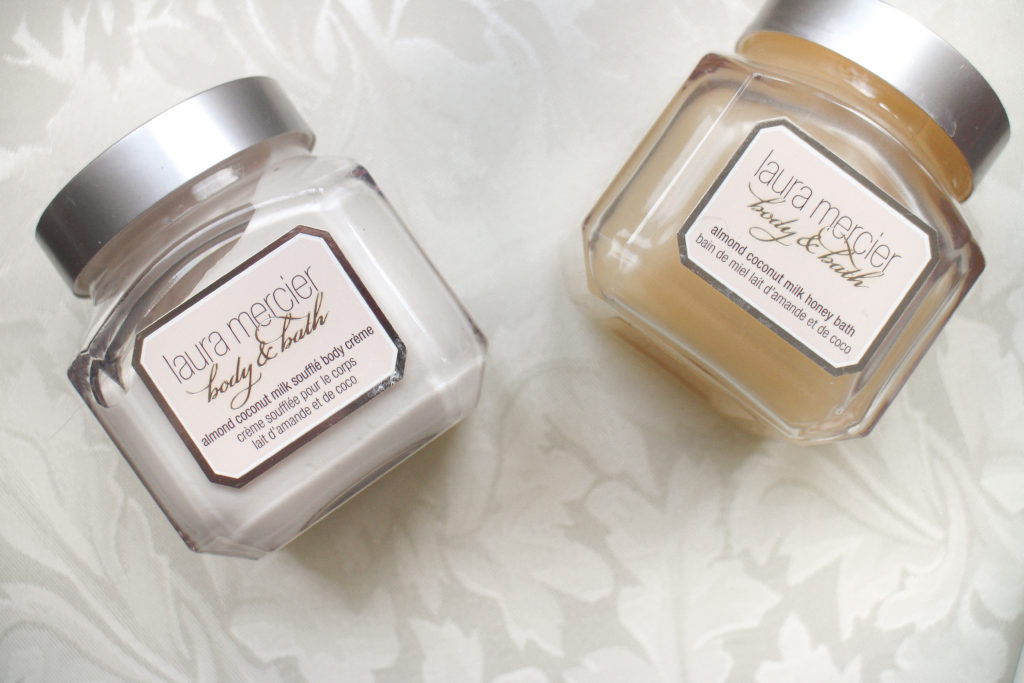 If you are looking to try out the Laura Mercier almond coconut milk body care range, there are two products which are a must have to try. The Almond Coconut Milk Honey Bath (well that's  a mouthful!) is a luxurious body wash. It feels like moisturiser on the skin as it's thick in consistency. Don't let that put you off though, as it really makes you feel like you are using a high end product.
To use the honey bath, dip the wooden honey dipper and swirl it around the product, dropping it into a hot running bath – almost like you are pouring honey over pancakes. Laura Mercier have really gone all out with this product, to not only make it feel special, but it's also something different. They really want you to unwind and take your time in doing so here, rather than just grabbing a handful of the bath creme and mixing it in water.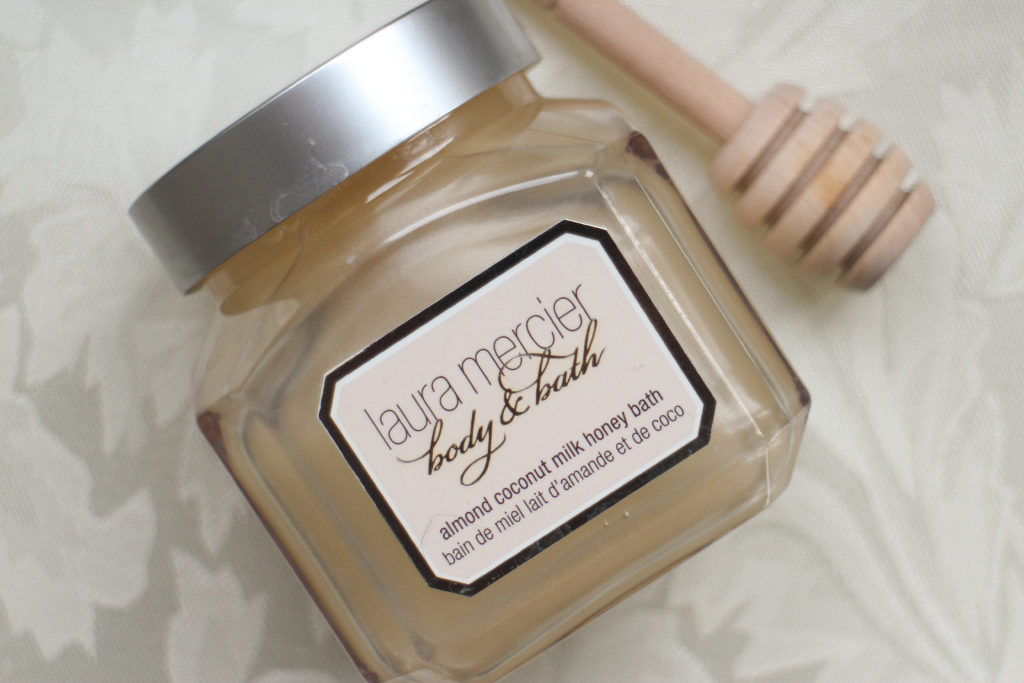 Once it hits the skin, it leaves an amazing fragrance, which I haven't smelt with other bath products before – it reminds me very much of a French Patisserie, as there is a mixture of coconut milk, jasmine, vanilla and a hint of musk – so there are a range of complimentary scents to this honey bath. It's a sweet scent, so if this is something that puts you off when purchasing body care products, this is one to avoid.
It really does make you feel like you are at a spa in Central London being treated to a day of pampering. The only downside for me was the price of the honey bath individually. It retails at £33 for the tub, which wouldn't be a regular purchase for me. It is however, something I would buy if I really wanted to treat myself, or save it for a special occasion.
To really lock in the smell, I used the Laura Mercier Almond Coconut Milk Soufflé Body Crème. This creme honestly feels so smooth, it's a whipped formula so is made to feel really luxurious against the skin. With added vitamin A and C it really does wonders when rubbed in.
It has a complimentary smell to the body wash, which lasts ages. It really is such a different and unique smell to any other body care product that I have used. I also found that I didn't really need to use much of the cream. It rubbed in well without leaving my skin feeling greasy.
Again, it's a high end product, with a high end price, so this would be a product that I would buy again, if I was treating myself. Retailing at around £44, it isn't the cheapest cream on the market, but personally, I think it is well worth the spend just for the smell and how long it lasts.
I would have liked the jars to be made with a different material, given the price, as they do feel quite cheap to hold. I would have expected it to be in a higher quality jar for the price paid. Given that, the contents of the jars is amazing, and it has left my skin so smooth.
Have you tried any Laura Mercier body care products?