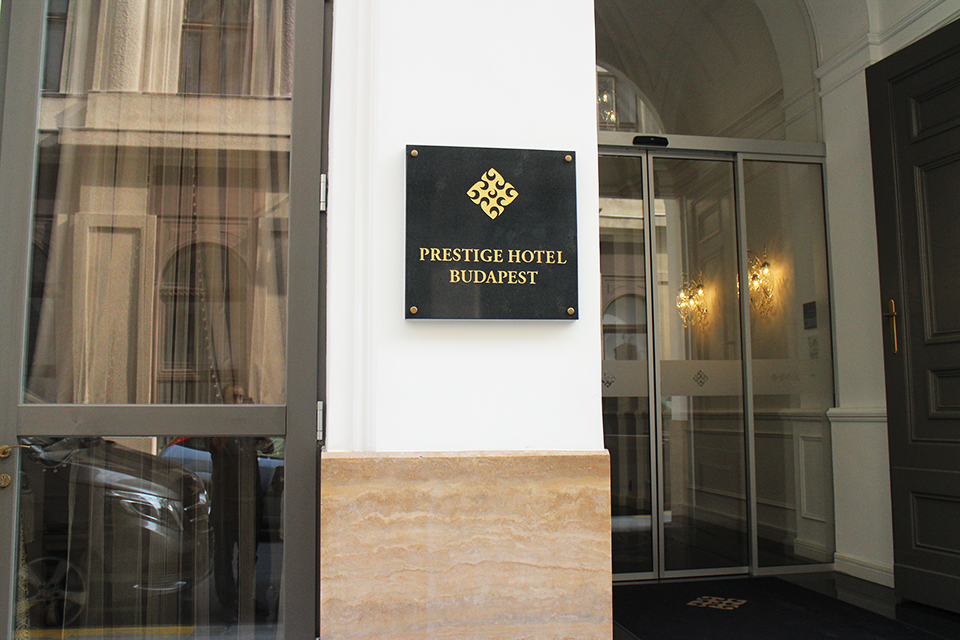 Over the bank holiday weekend, the hubby and I decided to spend our long weekend in the beautiful city of Budapest. It's somewhere we have wanted to visit in such a long time – I had heard amazing things about Budapest, and spent hours researching what to do in Budapest, that I was so ready for this mini break.
It was our first holiday of 2017, well first of many, as we have a few planned, and we really wanted to make this mini break a bit touristy. It's not often that we plan holiday's in this way, this was the first in fact. When we honeymooned in Mauritius, holidayed in Egypt and tanned in Morocco, it was always on an all inclusive resort, so we would spend all of our time on the resort rather than travelling.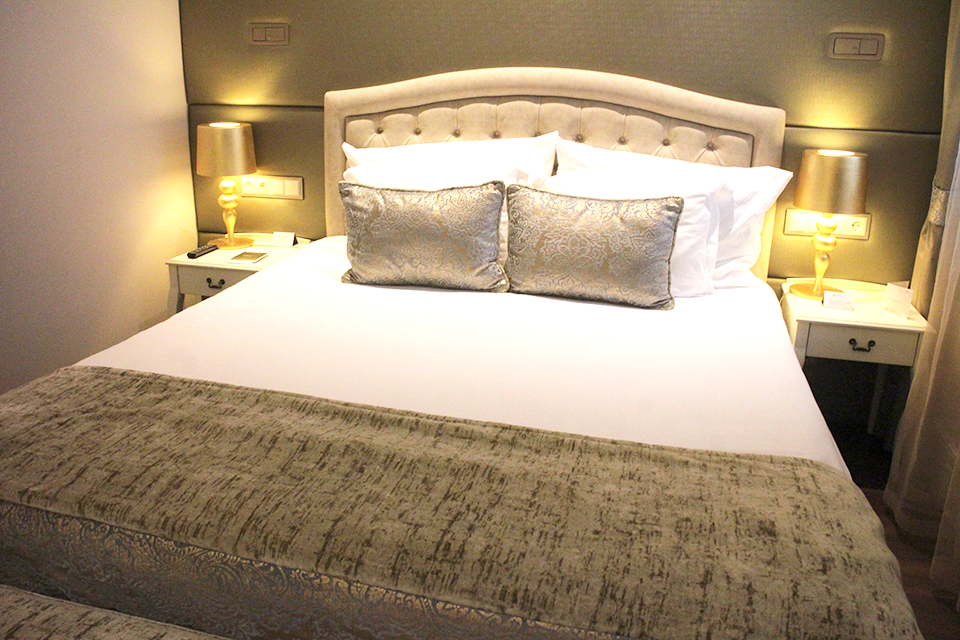 We decided to use Budapest as our travel/touristy holiday as there are seriously so many places you can visit and so many things you can do in Budapest. We started our trip off early, with an early morning flight from Stanstead to Budapest airport – it was a short flight, and only took about 2 hours 20 minutes (bearable!).
Heading towards our hotel, The Prestige Hotel, which was actually a recommendation from a fellow blogger. This is why I love blogging so much, you can read about so many different things, get tips and tricks and find out first hand with honest reviews.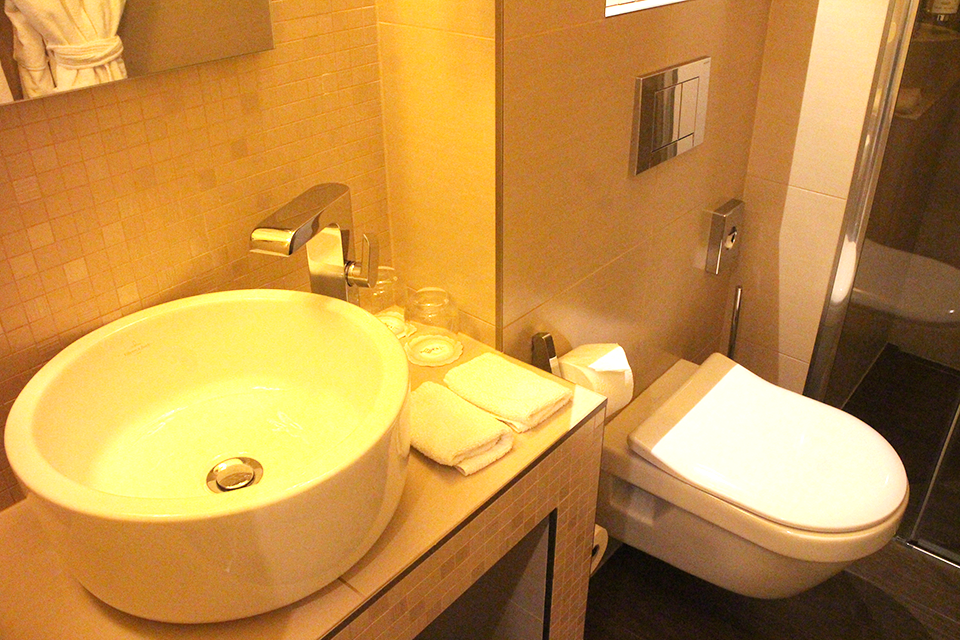 The Prestige Hotel is one of those hotels that is situated on a quiet side street of Budapest, but is located just close enough to Danube river, the hop on hop off bus, and several perfect restaurants. The hotel is award winning, with Trip Advisor, Expedia and Hotels.com alike. It is one that really does ooze elegance and luxury as soon as you walk in.
The hotel is about a 40 minutes drive from the airport, which although does sound like a long drive, it's a great way to really see the city in it's fullest i.e. away from the touristy areas and seeing raw Budapest. I really liked how the hotel wasn't forward facing to the streets of Budapest, which meant if you did want to get a good nights sleep, away from the stags and hens (Budapest is a popular city for this) you could. It was perfectly hidden away, to be an exclusive, secretive boutique hotel, however, also reflected elegance. As soon as you walk into the hotel you are hit with this gorgeous smell, and the decor just oozes luxury!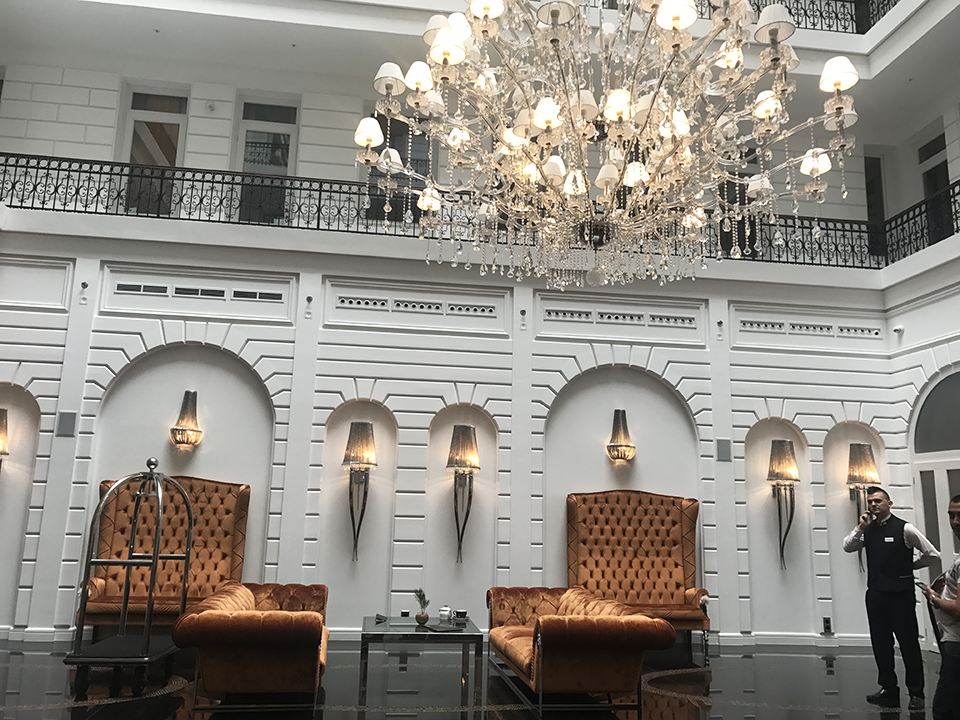 There are so many different types of room to chose from within The Prestige Hotel. Knowing that we wouldn't be staying at the hotel for most of the day, we opted for the Standard Room which was honestly gorgeous. Standard rooms have a double bed, separate bathroom with shower, LCD TV, and dressing table, along with a pillow menu – honestly so comfortable sleeping on goose feather pillows.
Luckily our room was right next door to the relaxation and fitness amenities within the hotel. The room is open for most of the day, and into late evening (9pm), and is home to a small fitness studio – you'll find the usual, treadmill, cross trainer, weights and a relaxation room with hot tub and sauna. It's a perfect way to end, or start a day with a bit of mid holiday relaxation. We only really used the relaxation room once, as we didn't have much time and had already booked spa treatments elsewhere. I didn't, however, use the fitness room – first holiday ever! I had forgotten my gym clothes.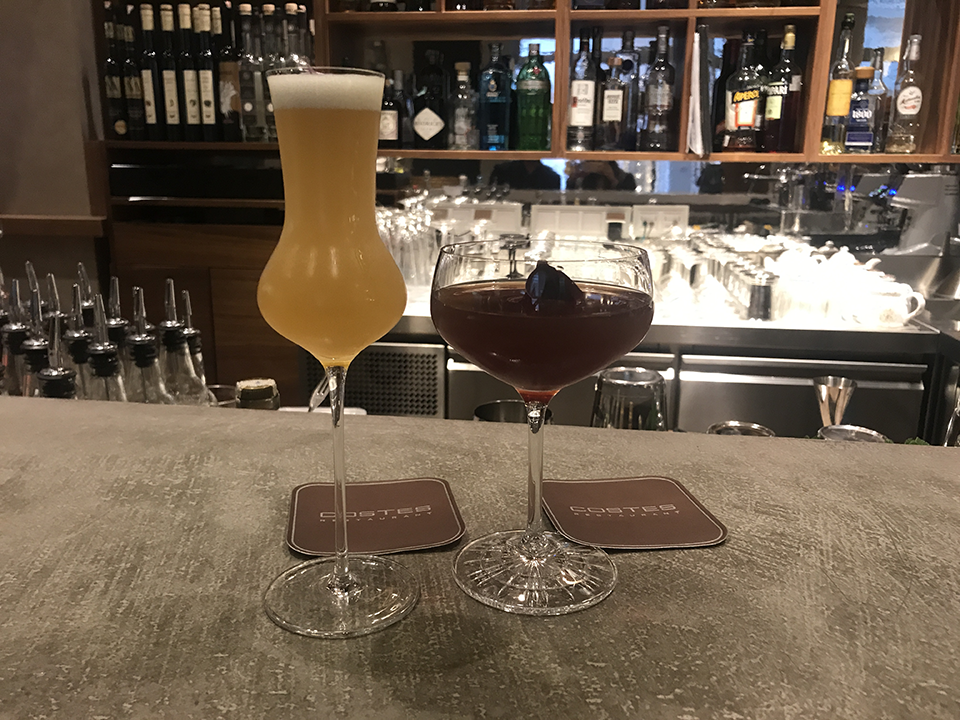 The hotel does have an onsite restaurant, which is actually a Michelin starred restaurant, and is famously the 5th restaurant in Hungary to be awarded a Michelin star. We didn't eat at the restaurant, as we found plenty of restaurants near by, however, did have cocktails in the restaurant which we lovely – albeit slight pricey.
The hotel staff, especially those at reception were incredibly friendly, and helpful as you would expect them to be. Although we did cheekily ask them to break down our notes for us into smaller amounts – you don't really want to be carrying around 10,000 HUF at a time. Anytime we needed directions, recommendations on where to go and places to eat they were always on hand to help.
I would thoroughly recommend The Prestige Hotel if you are looking for an affordable place to stay in Budapest. You will surely be welcomed and blown over by the welcome and just the hotel itself.
Have you been to Budapest? What hotels have you stayed in?