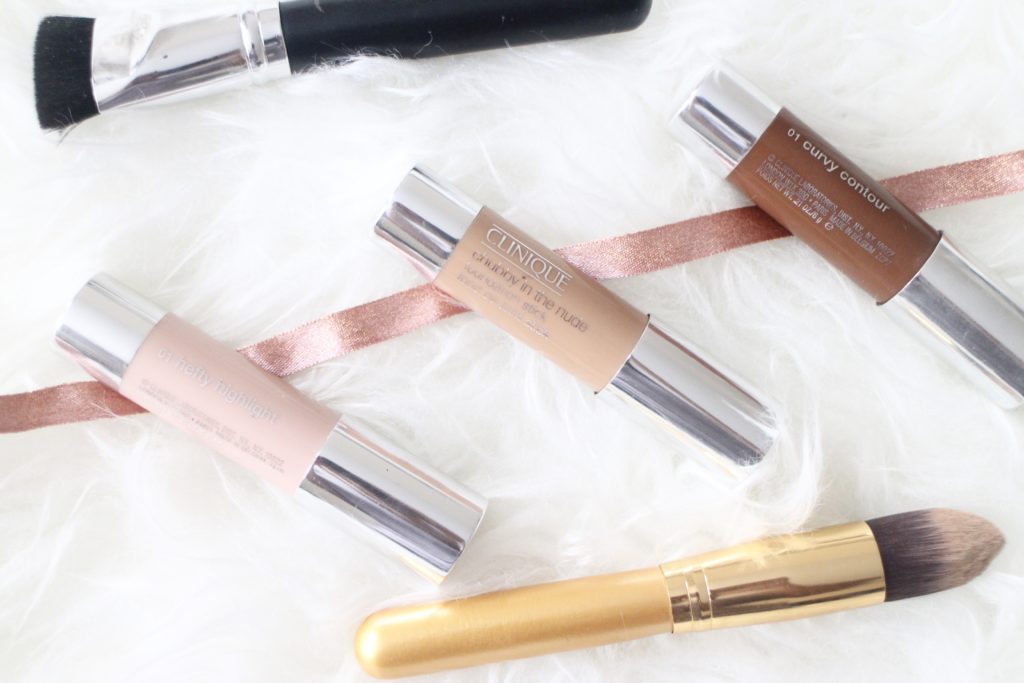 Usually when I find out a new beauty product has just come out on the market, I've joined the queue of the many who are looking forward to give it a try. When the Clinique Chubby Sticks were introduced on the Clinique website, I was intrigued as to how they worked, it just made the whole makeup routine seem so seamless.
The way the Clinique Chubby Sticks work, is that they are made to make makeup fun and easy. You use the chubby sticks to literally doodle all over your face, and blend in as necessary.
Now I'll be honest, I've tried the chubby sticks before, but these are purely the lip products, which were pure just lipsticks. However Clinique decided to expand their chubby stick range by dabbling into foundation, highlight and contour chubby sticks.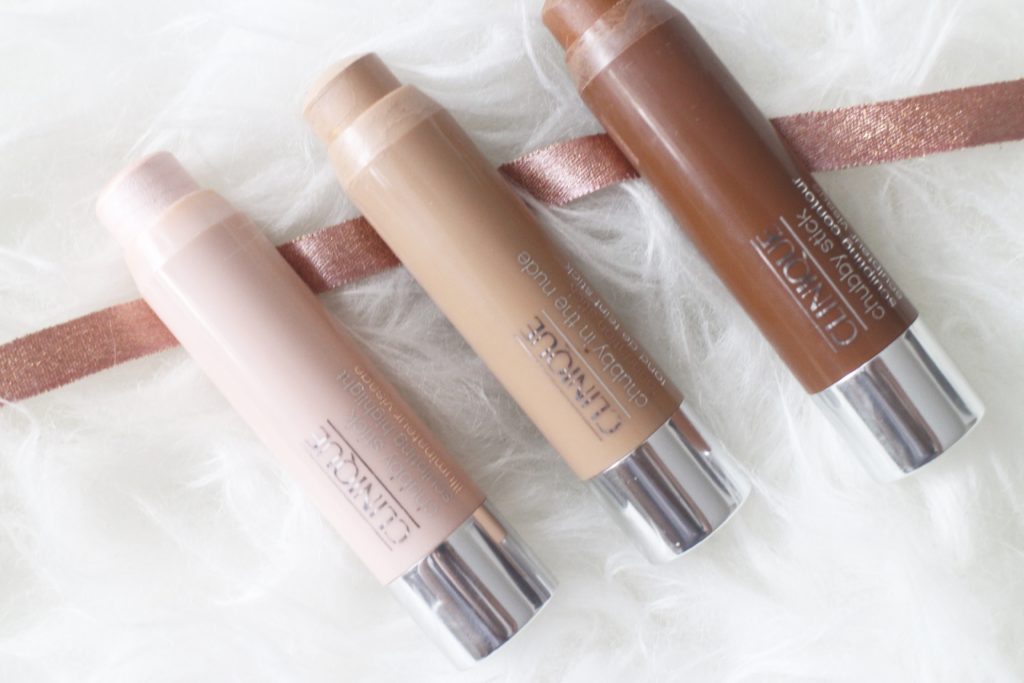 After using the lipsticks, I was hoping that the chubby sticks would be of the same ease to use, was I wrong. Here comes a completely honest post as to why I'm disappointed with the Clinique Chubby Sticks.
The chubby sticks retail at £24 for a foundation stick, which come in a spectrum of 12 colours. I'm normally an NC42 in MAC foundation, and not having a Clinique counter near me, I decided to use the shade finder and chat option to find my shade. After around 20 minutes, I was matched to "Voluptuous Vanilla", which I was actually not too sure about. Clinique group this shade within the moderately fair group, and that's something I definitely do not fall into. But I thought I would give it a try and I was assured this was a match to NC42.
As expected, this shade was way too light for my skin, it looked my like a concealer against my skin tone, than a foundation that was a shade a two too light. I found the foundation difficult to use in terms of how it blended into the skin. After drawing two lines on each cheek, just to test out whether I liked the consistency and quality of the foundation, I tried to not only blend this with a beauty blender, but also a makeup brush and my finger. I just did not like it.
It didn't blend well, and it just didn't sit on my skin well at all. I found that the foundation was quite cake on my skin, and it didn't feel that light – I knew that there was a fair amount of foundation on my face even though I had only used it for one stroke.
I had bought the Clinique Chubby Sticks as a set – so the foundation, highlight and contour. Purely because I was so excited that I could literally just draw on my face and blend out the product – was I wrong!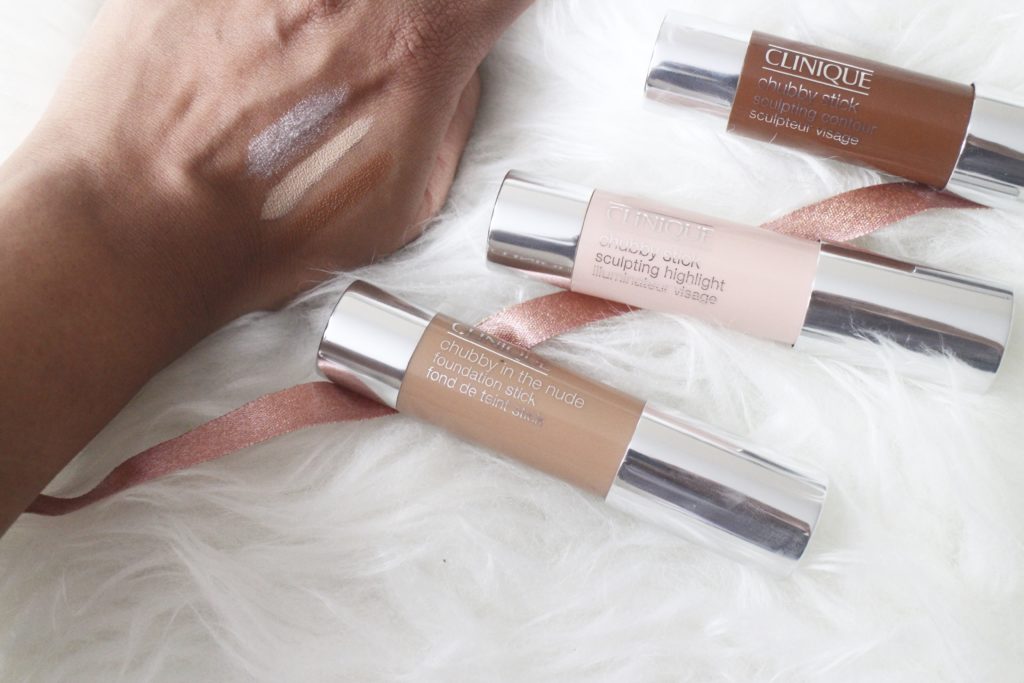 The contour stick and highlight stick retail at £19.50 each, with the highlight being described as a sculpting luminous highlight. Again, both the highlight and contour stick were difficult to blend into the skin. The contour stick was way too dark for my skin tone, and I believe this is only in one shade – I couldn't see any other shades on the website.
The highlight hardly blended into my skin, and looked a bit off in colour – it made me look in my husbands words "slightly bruised" rather than putting my best features forward. There was more of a bluey tone to the highlight than anything.
Neither of the three products are ones that I'd buy again, and I'll be sticking to my MAC highlight and benefit bronzer palette to get my HAC (highlight and contour) on!
Have you tried the Clinique Chubby Sticks before?